Geek News Central Podcast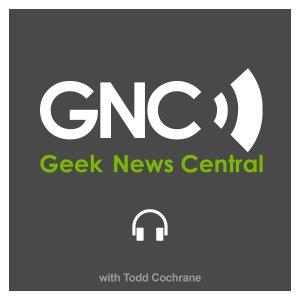 Elon Musk Reflects on Starship Debut, Anticipates Next Flight in Months #1666
May 01, 2023
In a recent talk, SpaceX founder Elon Musk discussed the debut launch of the Starship rocket, stating that the vehicle's flight slightly exceeded his expectations and the damage to the launch site was minimal. He anticipates the Starship flying again in just two or three months. During the flight, three of the 33 engines were not deemed healthy enough for full thrust, but 30 engines were in good condition for liftoff. Despite some engine and heat shield issues, Musk remains optimistic about future launches. With upgrades to the rocket and launch pad, he expects the next Starship launch attempt in six to eight weeks but acknowledges that regulatory hurdles may take longer to clear. Musk hopes to achieve up to five flights this year and estimates SpaceX will spend around $2 billion on the Starship program in 2023. One thing is for sure the launch was nothing less than spectacular, and for space enthusiasts, it will be unique to watch this platform evolve.
Subscribe to the Newsletter.
Join the Chat @ GeekNews.Chat
Email Todd or follow him on Facebook.
Like and Follow Geek News Central Facebook Page.
Geek Central Discord Channel

Download the Audio Show File
Support my Show Sponsor: 5 Best Godaddy Promo Codes

30% Off on GoDaddy Products & Services cjcgeek30

$4.99 GoDaddy coupon for a New or Transferred .com domain cjcgeek99

$1.99 a month Economy Hosting with a free domain name. Promo Code: cjcgeek1h

$2.99 a month Managed WordPress Hosting with free Domain name. Promo Code: cjcgeek1w

Support the show by becoming a Geek News Central Insider

Show Notes:
The post Elon Musk Reflects on Starship Debut, Anticipates Next Flight in Months #1666 appeared first on Geek News Central.
---
Download Episode