Garbled Twistory: A US History Podcast told through elections!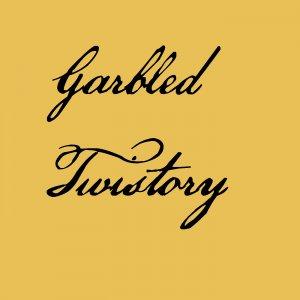 Latest Episodes

December 26, 2021
It is time to cover our final prezzy wezzy potential for this wild year of 1852. And let me tell ya, this guy is quite a piece of work!  

December 19, 2021
The second-to-last prezzy wezzy candidate for this US election of 1852 has quite a story. This man has seen significant action in nearly every single international conflict this podcast has encountere

December 12, 2021
The US Prezzy Wezzy Race of 1852 is starting to heat up! Here, we have an interesting and unlikely story happening in New Hampshire!

December 05, 2021
The 1852 US Prezzy Wezzy Bonanza is seriously starting to get as freaky as can be! Especially as one of the last remaining relevant remanents of the founding political generation makes a final appeara

November 28, 2021
We continue our cruise through the prezzy wezzy 1852 candle dates with the story of a mysterious man who literally didn't ask to be thrust into this situation whatsoever. No, I don't pity him, but als

November 21, 2021
It is the Election of 1852 and we have finally moved onward to the First Banana, Prezzy Wezzy Candidates. And we're starting it all off in the down n' dirty southern states!

November 14, 2021
Wowee! We are finally closing in on the final VP Potential of this 1852 US Election! And this is a real blast from the past as far as election figures are concerned. No really, the last time we talked

November 07, 2021
The second-to-last VP potential for the US Election of 1852 seems to have had quite the relaxing journey towards political fame. No really, it was a breeze for this man! Guess it's nothing unexpected

October 31, 2021
The next VP candidate 1852 is yet another newcomer! He sure seems like a humble man at first glance, but he seems to have the potential to be a mover and shaker for sure!

October 24, 2021
The next 1852 VP candidate is yet another instance of fledgling 3rd parties not being at maximum tactical capacity starting off. I had to say it, so I said it.