GameDev Loadout | A Game Developer Podcast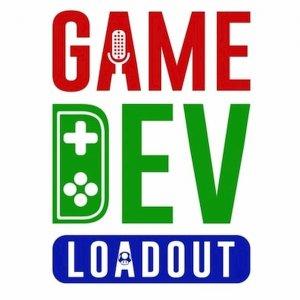 Latest Episodes

December 23, 2019
Henrique Olifiers has been in the game industry for more than 30 years working on web-based games, massive multiplayer games, and social games. He is currently the CEO of the award-winning Bossa Studios, which are the makers of Surgeon Simulator, Monsterm

December 16, 2019
Jordan Blackman has been writing, producing, and designing video games for over a decade. He is a mobile game design expert and an accomplished producer. He has designed, produced, and consulted on several 9-figure franchises for companies like Zynga, EA,

December 09, 2019
Passionate about cartoons and games since a kid, Liviu Boar dreamt of making a point and click adventure game since first seeing someone play Day of the Tentacle and realizing interactive cartoons were a possibility. Twenty-odd years later, he started a s

December 02, 2019
David Galindo is the creator of the Cook, Serve, Delicious! series. You will learn: How David used his real-life experiences as a barista to make his games. Why you need to study your competitors by checking their forums and customer reviews to see...

November 25, 2019
Angel Muniz is a designer and art lead at IS Studios. She has experience with environment and prop creation for Unity and Unreal Engines. She co-organized 3D Learning Network on Facebook for industry vets, juniors, and recent grad artists. She also tutors

November 18, 2019
Nathan Hamley is the artist and designer at Sick Chicken Studios, creator of point and click adventure game Guard Duty. Nathan has been involved in game development as a hobbyist since the mid 2000's, making the step to full time development in 2017 whils

November 11, 2019
With 20 years in the technology industry, 10 in the game industry, on 4 continents, Roger Miller comes with a breadth of knowledge. Roger Miller has been on the leading edge of both server and client side technologies from factory automation to data catal

November 04, 2019
Alexander McDonald is a freelance game artist working primarily in pixel art and voxel art style. He has worked on games like Duelyst, Moonquest, Primal Carnage and Rivals of Aether. He has also collaborated with streamers and YouTubers making emotes, cha

October 28, 2019
Victoria Tran is the communications director at Kitfox Games, a small indie team in Montreal, Canada that is creating intriguing worlds like 'Boyfriend Dungeon' and 'Moon Hunters'. They are publishing 'Dwarf Fortress' and 'Six Ages' to Steam. She has spok

October 21, 2019
We made it to episode 100! Thank you for taking the time out of your day to listen to the podcast and supporting it. This episode is about my long absence, changes to the podcast, new partners, and five action steps I learned from interviewing 100+ expert