Funnel Radio Channel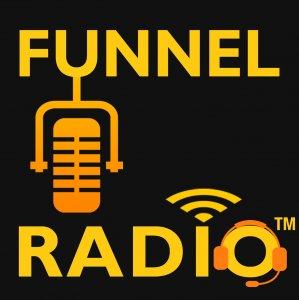 Latest Episodes

April 06, 2020
Yeah, yeah these are difficult times, but marketers are always faced with difficult times.  It is every marketer's job to over-come difficult times, be it market crashes, governments that stop buying, recessions, product failures, competitors, internati..

March 23, 2020
  Pivoting to Remote Work: How to Keep Your Team Healthy and Productive in the Wake of Coronavirus David Kreiger, President of SalesRoads, shares his advice on how to manage your teams remotely. Kreiger has successfully used this as his business model f.

March 05, 2020
Before books and before drawings on cave walls, there were stories. Stories of the human struggle—maybe heroic stories, personal trials, or business successes and failures that draw in listeners. When someone says they have a story to tell, others grow ..

February 17, 2020
While everybody may have a book inside of them, getting it published and read are the issues.  For this episode, host James Obermayer interviews Indie Book Publisher Henry Devries. Devries answers these questions.

January 10, 2020
  Program title: It isn't Too Late to Have a Sales Plan for 2020 Did you know that on average only 25% of B2B sales managers have a sales plan? Aside from a forecast, compensation plan, and territory alignments and additions, 75% of sales managers aren't.

December 20, 2019
This show focuses on the advantages of personal branding by using podcasting as a medium to reach listeners on an authentic personal basis.  Contributors are Paul Roberts our producer/ station manager of the Funnel Radio Channel shows and Susan Finch, V..

December 20, 2019
Direct Marketer and Cartoonist Stu Heinecke reveals how it is possible to use direct marketing techniques to achieve a 100% response rate by salespeople asking for meetings. In his previous book, How to Get a Meeting with Anyone: The Untapped Selling Po..

November 12, 2019
"A lot of companies don't think of marketing as builders of wealth," says Matt Heinz.  "Marketing done the right way can generate not just sales, not just revenue impact, but significant profit for the organization." In this fast-paced interview, Matt d..

November 12, 2019
In the chaos of the marketing and sales tech stack, it is easy for marketing management to be misled into thinking the prospect's experience is taken care of by the CRM system, Marketing Automation and eventually salespeople, but this isn't the case. Au..

July 08, 2019
CSO Insight Study Results are Troubling – Has the Canary Died Yet? Seleste Lunsford, Chief Research Officer of CSO Insights discusses the startling results of their latest World-Class Sales Performance Study: All that Glitters is Not Gold, with Funnel R.