The Force Fed Sci-Fi Movie Podcast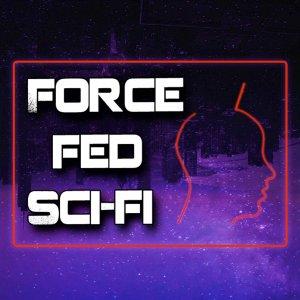 Ghost in the Shell (2017 film)
May 04, 2020
This time, we review the robotic crime thriller Ghost in the Shell movie (2017) and in today's episode we explore if this version of Tokyo exists in an alternate reality, how much does this film borrow from Blade Runner, and did Ghost in the Shell really start the conversation of "whitewashing" in Hollywood? Let's dig in….
Ghost in the Shell movie cast
Directed by Rupert Sanders: Prior to taking on Ghost in the Shell, Sanders was well-known for directing Snow White and the Huntsmen which was a darker take on the classic fairy tale starring Kristen Stewart and Chris Hemsworth. However, Sanders' personal life would be thrown into disarray following leaked photos of him and fellow actress Kristen Stewart carrying on an illicit affair.

Scarlett Johansson as Major: Johansson was a well-established star at the time of this film having appeared in multiple films in the Marvel Cinematic Universe. Margot Robbie passed on this role in order to star as Harley Quinn in the DC Extended Universe and Johansson signed on for a cool $10 million payday. See our review on the film Her where we discussed Johansson as well.

Pilou Asbæk as Batou: Game of Thrones fans will recognize Asbæk after he appeared in the last several seasons of the show, but has mostly appeared in Danish cinema since he came on the scene beginning around 2009.

Juliette Binoche as Dr. Ouelet: Binoche has been an acclaimed actress for over 30 years and rose to international prominence following her Academy Award performance in the war epic The English Patient and then alongside Johnny Depp in Chocolat. There's a noted lack of female diversity in the film and Binoche offers a sort of maternal care and identity to Major throughout the film.

Michael Carmen Pitt as Kuze: Fans of the show Boardwalk Empire will recognize Pitt following his performance as Jimmy on the show for which he earned numerous award nominations. However, there are times in the film that we forget he's even in the film. There are long stretches where he is not seen and he isn't a constant presence as he is initially feared to be.

Also Starring: 

* "Beat" Takashi Kitano as Aramaki
* Chin Han as Togusa
* Peter Ferdinando as Cutter

Ghost in the Shell Manga: From the Page to the Screen
Ghost in the Shell is actually the English name for a Japanese manga and entertainment franchise that was originally known as Mobile Armored Riot Police. The manga series ran for a year and a half during 1989 to the near end of 1990.
---
Download Episode