The Force Fed Sci-Fi Movie Podcast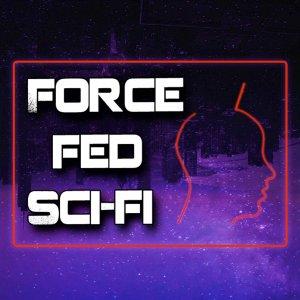 Ant-Man
April 19, 2020
This time, we're going back to the Marvel Cinematic Universe in reviewing 2015's Ant-Man and along the way we question how Paul Rudd manages to look so young, is Ant-Man that integral to the MCU and can we really shrink like they do in the film? Let's dig in….
Ant-Man Movie Cast & Crew

Directed by Peyton Reed: We'll get to how Reed came into the director's chair shortly, but he had directed other comedic films like Bring It On and Yes Man. The choice as Reed for director definitely raised some eyebrows at the time.
Paul Rudd as Scott Lang/Ant-Man: According to development notes, Rudd was one of two choices to play Lang along with Joseph Gordon-Levitt and was so integral to the production team and developing the script that he even earned a screenplay credit.
Michael Douglas as Hank Pym: In the comics, Pym is the original Ant-Man and takes on the role of mentor as he chooses Lang to be his successor and assist him in sabotaging Pym's former protégé. Douglas has had a legendary career and adds a certain gravitas to the film.
Evangeline Lilly as Hope Van Dyne: Lilly got her start in the television show Lost and has had starring roles in films like The Hobbit as well as other films in the MCU.
Corey Stoll as Darren Cross/Yellow Jacket: Stoll has managed to pull down a 20 year career in Hollywood and has always appeared in decent films like Salt, Midnight in Paris, Black Mass and First Man. He may be guilty of slightly overacting in Ant-Man, but this is also during the same time when the MCU hadn't quite figured out their villains. 
Also Starring:

Michael Pena as Luis
Tip "T.I." Harris as Dave
Anthony Mackie as Sam Wilson/Falcon
Judy Greer as Maggie Lang
Bobby Cannavale as Jim Paxton
Dave Dastmalchian as Kurt

From the Comics to the Cinema
You never would've thought it, but Ant-Man has one of the more interesting paths to the silver screen. There were rumors of a film in development going as far back as the 1980's. Those plans were scrapped once Disney had released Honey, I Shrunk the Kids and then in 2000, radio shock jock Howard Stern had approached Marvel to try to purchase the film rights. For what reason remains unclear, but it could be Hollywood conjecture that no one has bothered to refute after 20 years. Then in 2003, Edgar Wright, fresh off the success of Shaun of the Dead, and his screenwriting partner Joe Cornish had written a treatment for the film, but Wright wasn't officially announced as the director of the film until 2006. 

The film then labored in development hell for almost 9 years due to script revisions and Wright taking on other projects like Hot Fuzz, Scott Pilgrim vs the World and The World's End.
---
Download Episode