Building a Remarkable Brand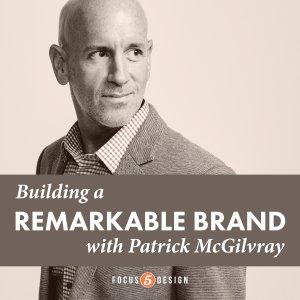 74 – Creating Routines for Better Productivity
February 14, 2017
Episode Recap
In this episode of the podcast, Elisabeth Galperin and I talk about the importance of creating routines for better productivity.

Creating Routines for Better Productivity

Proactive Versus Reactive Work Style
When we operate in reactive mode we are simply responding to other's urgent requests and needs. This can be very problematic as we may never get to the real work we need to get done.
The Importance of Routines
Routines are the lifeblood of successful entrepreneurs. When we create routines for ourselves we can be more productive, more creative, and get a lot more done.
The Need for Non-Traditional Work Environments
It's a good idea to get out of your regular work environment, whether it's a cubicle or your home office, and go somewhere where you can feel comfortable, and productive.
Elisabeth Galperin is the founder and owner of Turn Leaf Organizing LLC. Elisabeth assists business leaders and professionals to better manage space, time, and information. She works collaboratively with clients to improve business systems, implement effective processes, and increase profits.
Connect with Elisabeth: Website, Facebook, LinkedIn
Podcast
The Building a Remarkable Brand podcast is all about giving you valuable insights and practical tips to help you build a remarkable brand.
Have a question you'd like answered on the show? Click here to submit your question.
Subscribe to the podcast: iTunes | Android | Soundcloud
Rate and review the show: If you like what you're hearing, head over to iTunes and click that 5-star button to rate the show. And if you have a few extra seconds, write a couple of sentences and submit a review. This helps others find the podcast.
How do you rate and review a podcast in iTunes? Check this out.
---
Download Episode