Building a Remarkable Brand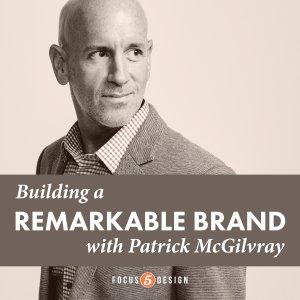 72 – How to Use Video as an Integral Part of Your Marketing Strategy
January 30, 2017
Episode Recap
In this episode of the podcast, Sharon Cornuelle and I discuss the importance of video and specifically how to use video as an integral part of your marketing strategy.

Three reasons why using video as a marketing strategy is so effective:

* Video does a better job of telling your story
* Video attracts more viewers than written posts or images
* You can build deeper, more meaningful connections with your audience

How to Use Video as an Integral Part of Your Marketing Strategy
1. Your Brand Spots Should Have a Place to Live
Branded ad spots are not just for the big players. You can use these to create meaningful and engaging commercials for your products or service. Be sure to create a place for them to live like Vimeo or YouTube and link to these from other channels.
2. Use Video Snippets for Better ROI
When creating your videos be sure to plan so you can pull out some shorter snippets to be used as 30-second spots and 10-second Facebook ads.
3. Video Podcasts and Video Blogs Easy & Effective
Podcasting is coming into its own and is still a great way for you to build your credibility, likeability, and trust with your audience.
4. Everyone Should be Using Facebook Live Now
Facebook is promoting Facebook Live like crazy right now so get on it! You can also share your Facebook videos on other social platforms making this a great way to build a video library as well.
5. Don't Forget YouTube Pre-roll Ads
The pre-roll ads run just before a YouTube video plays and can help build brand awareness if done properly.
Sharon Cornuelle is a video & social media marketing specialist. She's been doing video production for over 20 years working on projects for both broadcast and corporate clients including Proctor & Gamble Beauty.
Connect with Sharon: Website, Facebook, Twitter, LinkedIn
Podcast
The Building a Remarkable Brand podcast is all about giving you valuable insights and practical tips to help you build a remarkable brand.
Have a question you'd like answered on the show? Click here to submit your question.
Subscribe to the podcast: iTunes | Android | Soundcloud
Rate and review the show: If you like what you're hearing, head over to iTunes and click that 5-star button to rate the show. And if you have a few extra seconds, write a couple of sentences and submit a review. This helps others find the podcast.
How do you rate and review a podcast in iTunes? Check this out.
---
Download Episode