Building a Remarkable Brand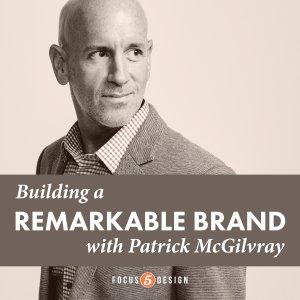 66 – Edward Cannan on Embracing the Journey
November 28, 2016
Edward Cannan is a serial entrepreneur who specializes in the creation, production, marketing and sales of consumer goods related to health and nutrition. Combining years of experience in the luxury business of consumer goods (LVMH), Edward has transitioned to the world of health and nutrition by starting his own ventures in 2011. More recently Edward has decided to start a new revolutionary business which aims to help people to consume more fruits and veggies. Leap Organic Smoothies are organic, whole food, plant-based dehydrated smoothies that have been created in partnership with health experts, and are now available online and in select retails stores in LA.
Suggested Interview
Edward wants to hear from Matthew Minidis. Matthew is an art director, designer, and inventor, and works on some of the best-known brands in the world.
Call to Action
Remember that while it may not always be easy…it will always be worth it! We tend to want things to be fast and easy but the reality is it's rarely like that. We need to be able to embrace the journey instead of just focusing on the end goal, whatever that may be. Your goals may change over time, you may change the focus of your business altogether, try to remember that the journey is what it's all about.
Remarkable Brand of the Week
Edward's nod to the remarkable brand this week is Spartan Race. A Spartan race is a series of obstacle races of varying distance and difficulty ranging from 3 miles to marathon distances. They are held in USA and have been franchised to 14 countries including Canada, Europe, South Korea, and Australia. They've built quite a community of passionate followers.
Links
Be sure to check out Leap Smoothies on their website or on Twitter, Facebook, YouTube, Pinterest, and Instagram.
We also discussed Born to Run: A Hidden Tribe, Superathletes, and the Greatest Race the World Has Never Seen by Christopher McDougall, and Barbarian Days: A Surfing Life by William Finnegan.
Podcast
Play this episode of the podcast
Subscribe to the podcast on: iTunes | Android | Soundcloud
Rate and review the show: If you like what you're hearing, head over to iTunes and click that 5-star button to rate the show. And if you have a few extra seconds, write a couple of sentences and submit a review. This helps others find the podcast.
How do you rate and review a podcast in iTunes? Check this out.
---
Download Episode