Feisty Side of Fifty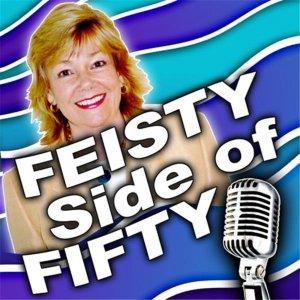 Latest Episodes

January 03, 2020
If you dream of packing your bags, exploring new places and creating your own special travel memories, you'll want to hear what Lea has to say. Be sure to tune

December 20, 2019
Give yourself a real gift and take 10 minutes to listen to what Bruce has to share about the incredible people who have brought us the world of Disney for over

December 17, 2019
Get ready to sparkle and shine for the holidays and well into the New Year by making sure you catch this show. After all, it's high time we get glowing!

December 12, 2019
If you hope to live your golden years with a sense of purpose and fulfillment, you won't want to miss this important conversation.

December 10, 2019
If you hope to live without regret, learn to embrace your golden years and create a life that is meaningful, you won't want to miss this conversation.

December 05, 2019
Ivor Davis joins us once again to share more about the Manson murders and the man who mesmerized his followers, left mayhem and murder in his wake and terrorize

December 04, 2019
If you are a baby boomer, you will want to be sure to catch this show. Our guest, Daniel Forbes Hauser, has written the definitive book on our generation.

December 03, 2019
Join us as Lieutenant General Pete Osman, USMC (Ret), President and Chief Executive Officer for the Marine Toys for Tots Foundation shares all about how you can

November 05, 2019
If you're a boomer, you won't want to miss this great advice on the various resources and senior living options available to us as we age.

October 24, 2019
Because of this book, there are now 43 new sexual allegations against President Donald Trump! The authors join us today to share all about the women who have cr