Family Renewal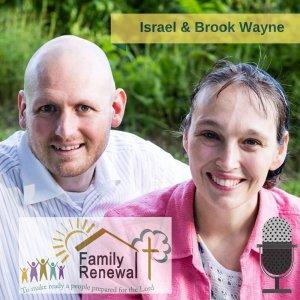 Truth Changes Everything – Dr. Jeff Myers (Summit Ministries)
December 12, 2022
Dr. Jeff Myers is the president of Summit Ministries. In this podcast, Israel Wayne asks Jeff about his new book, Truth Change Everything: How People of Faith Can Transform the World in Times of Crisis.
How can we pass on objective transcendent truth in an age of postmodern moral relativism?
More about Jeff: https://www.summit.org/news/jeff-myers-biography/
Website: www.Summit.org
Facebook: https://www.facebook.com/summitministries
———————————————————————————————————-
To Learn more about Family Renewal, LLC visit www.FamilyRenewal.org
Other Links of Interest
Israel & Brook's blog

Israel's blog

Family Renewal Facebook Page

Israel Wayne's Facebook Author Page

Israel Wayne on Twitter

Israel Wayne on Instagram

Israel Wayne on MeWe

Israel Wayne on LinkedIn

Family Renewal YouTube Podcast
Israel Wayne's Books:
Questions God Asks: Unlocking the Wisdom of Eternity
Questions Jesus Asks: Where Divinity Meets Humanity
Pitchin' A Fit! Overcoming Angry & Stressed-Out Parenting
Education: Does God Have an Opinion? – A Biblical Apologetic for Christian Education & Homeschooling
Answers for Homeschooling: Top 25 Questions Critics Ask
Raising Them Up – Parenting for Christians
Foundations in Faith – Bible Doctrine Curriculum (7th-12th grade)
The post Truth Changes Everything – Dr. Jeff Myers (Summit Ministries) appeared first on Ultimate Homeschool Podcast Network.
Click the icon below to listen.






---
Download Episode