Family Renewal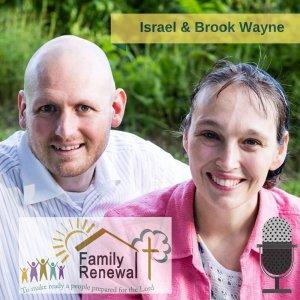 Preparing Your Child for a Career – Ben Davis
May 16, 2022
Preparing Your Child for a Career – Ben Davis (BJU Press)
In this podcast we discuss helping to prepare your child for their future career. Ben is a homeschool graduate who works at BJU Press. He is passionate about sharing biblical-worldview education with the next generation. He and his wife, Megan, have four little girls. Growing up as a homeschooler, Ben participated in debate and eventually went on to earn a MA in communication. Now he serves in leadership in a local outreach ministry. Ben enjoys writing on history, education, and faith at http://blog.bjupress.com.
More about Ben: https://www.linkedin.com/in/bendavis2/

BJU Press: https://www.bjupresshomeschool.com

———————————————————————————————————-
To Learn more about Family Renewal, LLC visit www.FamilyRenewal.org
Other Links of Interest
Israel & Brook's blog

Israel's blog

Family Renewal Facebook Page

Israel Wayne's Facebook Author Page

Israel Wayne on Twitter

Israel Wayne on Instagram

Israel Wayne on MeWe

Israel Wayne on LinkedIn

Family Renewal YouTube Podcast
Israel Wayne's Books:
Questions God Asks: Unlocking the Wisdom of Eternity
Questions Jesus Asks: Where Divinity Meets Humanity
Pitchin' A Fit! Overcoming Angry & Stressed-Out Parenting
Education: Does God Have an Opinion? – A Biblical Apologetic for Christian Education & Homeschooling
Answers for Homeschooling: Top 25 Questions Critics Ask
Raising Them Up – Parenting for Christians
The post Preparing Your Child for a Career – Ben Davis appeared first on Ultimate Homeschool Podcast Network.
Click the icon below to listen.






---
Download Episode