Family Renewal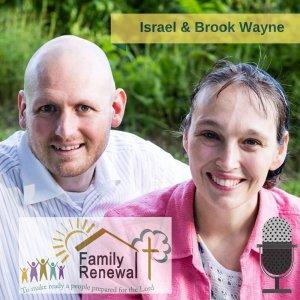 Becoming a Published Author – Tim Dudley (Master Books)
November 01, 2021
Becoming a Published Author – Tim Dudley (Master Books / New Leaf Press)
Tim Dudley is a Christian publishing veteran. Growing up in a publishing family, Tim became the President of New Leaf Publishing Group (New Leaf Press, Master Books & Attic Books) almost 30 years ago. Tim has demonstrated innovation and courage as a respected leader in Christian publishing. In this interview, Israel Wayne discusses with Tim how he began in publishing and how aspiring authors should pursue getting their future book into print. Tim gives a great summary of the current state of the publishing industry, dangers to avoid and gives practical tips for how to become a successful published author. This interview gives unique access to expert insider information that is extremely valuable for anyone with a book inside of them who wants to get published. We hope you'll enjoy this discussion!
More about Tim: https://www.nlpg.com/about-nlpg
Website: www.NLPG.com
LinkedIn: https://www.linkedin.com/in/tim-dudley-1a01ba11/
———————————————————————————————————-
To Learn more about Family Renewal, LLC visit www.FamilyRenewal.org
Other Links of Interest
Israel & Brook's blog

Israel's blog

Family Renewal Facebook Page

Israel Wayne's Facebook Author Page

Israel Wayne on Twitter

Israel Wayne on Instagram

Israel Wayne on MeWe

Israel Wayne on LinkedIn

Family Renewal YouTube Podcast
Israel Wayne's Books:
Questions God Asks: Unlocking the Wisdom of Eternity
Questions Jesus Asks: Where Divinity Meets Humanity
Pitchin' A Fit! Overcoming Angry & Stressed-Out Parenting
Education: Does God Have an Opinion? – A Biblical Apologetic for Christian Education & Homeschooling
Answers for Homeschooling: Top 25 Questions Critics Ask
Raising Them Up – Parenting for Christians
The post Becoming a Published Author – Tim Dudley (Master Books) appeared first on Ultimate Homeschool Podcast Network.
Click the icon below to listen.






---
Download Episode