Redeeming the Chaos
Teaching Kids How to Pray with Stephanie Thurling- RTC 53
September 23, 2022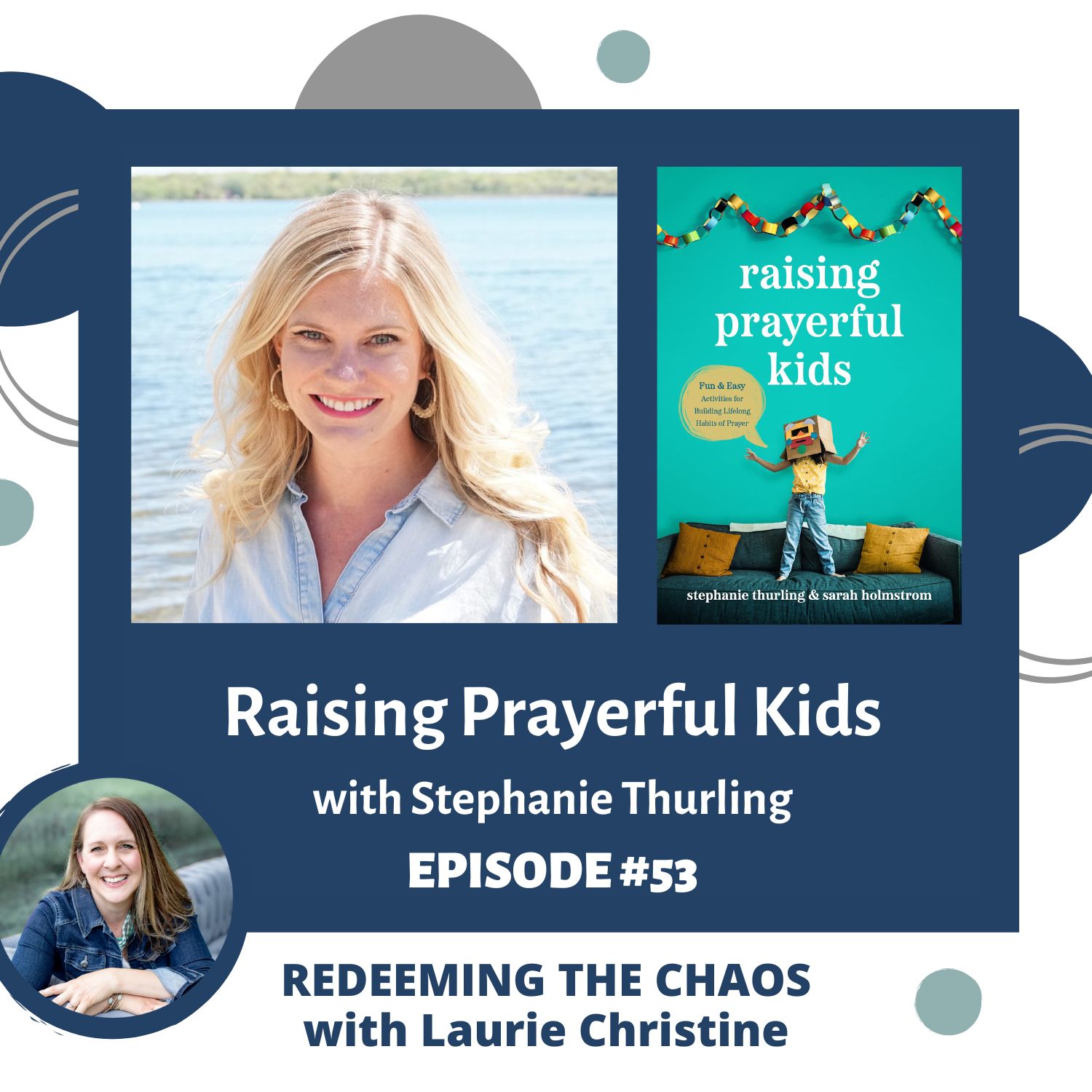 Raising Prayerful Kids
We know that prayer is important. We know praying for our kids is important. But what about teaching our kids how to pray by themselves?  I know for me, that has been one of the biggest challenges regarding prayer. I know how to pray FOR my kids, and I know how to pray WITH my kids. But my boys have been very resistant to praying on their own. 
We have a special guest on the show today who is going to share with us some creative ways to help kids learn how to pray.
Steph Thurling lives in Minnesota with her husband and three kids. She co-runs a ministry with her friend, Sarah Holmstrom, called Raising Prayerful Kids. She has her Master's in Youth Family and Culture from Fuller Theological Seminary and worked in youth ministry for several years before deciding to stay home with her kids. Steph has a passion for helping parents teach their kids how to pray and loves sharing easy, life-giving, and fun ways to help kids experience God through prayer.
Can I Teach My Kids How to Pray?
Here are a few of the topics we talk about in the show today:
Why prayer is important
Roadblocks parents face when teaching kids how to pray
Mistakes parents make when teaching kids how to pray
Creative ways to teach our kids to pray
Prayer activities
How to encourage kids who are resistant to praying
Resources for Teaching Kids How to Pray
Here are a few of the resource mentioned on today's episode:
Laurie's Resources on Prayer:
The post Teaching Kids How to Pray with Stephanie Thurling- RTC 53 appeared first on Laurie Christine.
---
Download Episode