Redeeming the Chaos
How to Avoid Burnout as a Busy Mom - With Kelly Jo Wilson
May 17, 2022
Do you struggle with burnout? Do you feel like you can't give one more ounce of yourself to your family?  In today's episode of Redeeming the Chaos, we discuss a solution to motherhood burnout… and it's not another day at the nail salon. 
Welcome to episode 47 of Redeeming the Chaos.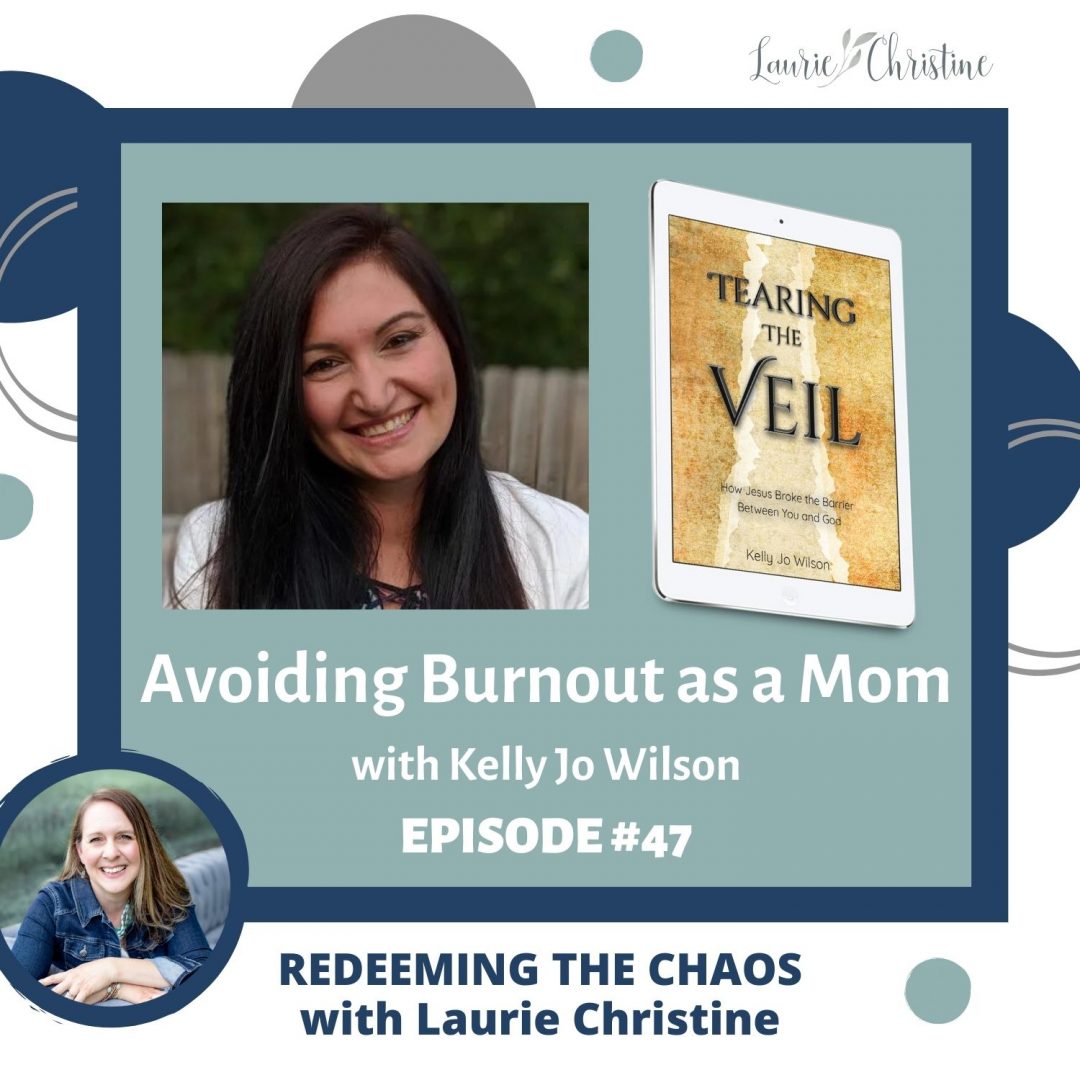 I'm your host, Laurie Christine. I am also an author, a Bible teacher, and a certified Biblical Parenting Coach.
This is the podcast for moms who may feel a bit frazzled and overwhelmed by the responsibility of raising boys. If you want your boys to grow up to be strong,  courageous young men who are fully committed to following Jesus, this show is for you. 
In all the chaos of raising boys, we recognize that Christ is the only who can redeem the chaos in our world, our homes, and our own hearts.
I know that I can't do this alone.  I desperately need God to give me strength every step of this journey.  
But guess what… I also need YOU.  
I'd love for you to join me on this wild, wonderful, chaotic adventure of raising courageous boys and connecting their hearts to Christ.
Today's episode of Redeeming the Chaos is sponsored by Amanda Trumpower, author of Collar Cases, A Christian Mystery Chapter Book series for 7-12 year old kids. Amanda was interviewed in our last episode of the show. Learn more about her books at the end of this blog post.
How to Avoid Burnout as a Busy Mom
As moms of boys, we often spend our days cleaning up messes, breaking up fights and trying to maintain sanity in our households. And some days we just don't feel like we have anything more to give. As our boys get older and more independent, their physical needs are not quite as great, but their emotional and spiritual and psychological needs are equally if not more demanding. So, how do we as moms remain strong and present for our kids? Where do we get the strength to keep going? How do we avoid burnout?
We have a guest on the show today who is amazing at encouragement. She is a registered nurse who has a passion for encouraging moms like you. Through writing, nursing, and everyday life, she inspires women to recognize and celebrate the unique gifts God has given them. She lives in the woods outside of Pittsburgh, PA, with her house full of boys.
Kelly Jo Wilson, welcome to Redeeming the Chaos!
Listen to my interview with Kelly here:
Kelly is a dear friend and fellow mastermind. She also contributed to our Family Fruit Challenge over the summer, so you may recognize her name.  I'm so excited for her to be with us on the show today.
Here are a few of the topics Kelly and I discussed:
What are some of the reasons that moms get to the point of burnout?
What is the solution to burnout? 
What is the difference between self-care and being self-ish?
What are the 5 ways moms can allow Jesus to fill their cup when they're struggling with burnout?
When we are filled with Christ, through his Spirit and his Word, his character will naturally overflow from our hearts to bless our children.
How can I be a witness for Christ in my own home?
Kelly's free eBook Tearing the Veil: https://tearingveil.com/
Listen to my interview with Kelly here:
SPONSOR
Our sponsor for this episode of Redeeming the Chaos is Amanda Trumpower, author of Collar Cases.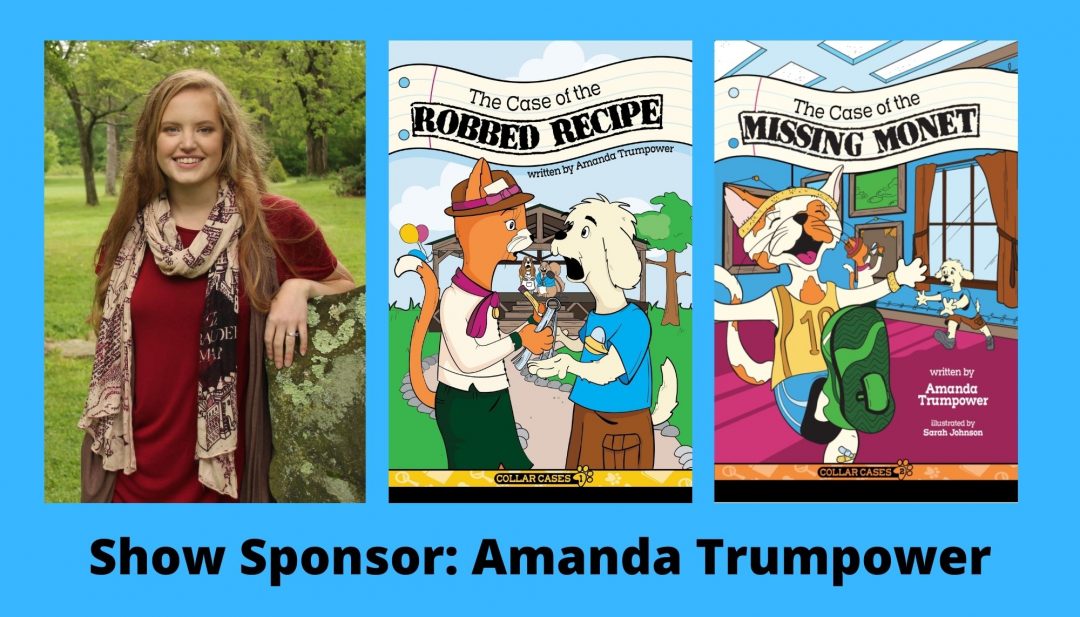 Do you want your child to fall in love with reading? Do you want their entertainment to delight their imaginations, while also incorporating the biblical truth their souls need to thrive?
Then let me introduce you to Collar Cases, a Christian mystery chapter book series for kids ages 7-12. Readers follow the adventures of cat and dog investigative journalists, Mittens Meow and Alex Digger, as they solve crimes and learn lessons about character in their small town.
Since these books were written by a second-generation homeschooler and former children's librarian Amanda Trumpower, you can rest assured that your child is both safe and entertained. Pick up Collar Cases to enjoy the animals, humor, and silly hijinks as a family! 
You can learn more about Amanda and her books at www.AmandaTrumpower.com.
You can find her books on Amazon HERE. (Affiliate Link).
The post How to Avoid Burnout as a Busy Mom – With Kelly Jo Wilson – RTC 47 appeared first on Laurie Christine.
---
Download Episode