Faith - Reason - Culture Podcast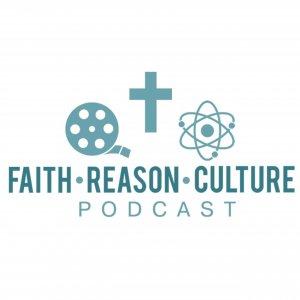 Review of Episode 4 of The Chosen – "The Rock on Which it is Built" – Faith-Reason-Culture Podcast
August 27, 2021
On today's episode, hosts Dr. Melissa Cain Travis and Ryan Holland review season 1 episode 4 of The Chosen, which focuses on Simon's lowest moments in his journey to resolve his impossible financial debts to Rome and his ultimate meeting of Jesus with the miraculous filling of the fishing nets. Join us as we review this powerful episode of The Chosen!
Previous episodes in FRC's series on The Chosen:
Part 1: Introduction to the Worldwide Christian TV Phenomenon The Chosen
Part 2: Review of Episode 1 of The Chosen – I Have Called You by Name
Part 3: Review of Episode 2 of The Chosen – Shabbat
Part 4: Review of Episode 3 of The Chosen – Jesus Loves the Little Children
Find all of our shows and more on the Faith – Reason – Culture Podcast Homepage.
Subscribe to Faith – Reason – Culture on Audio Podcasting Platform
Apple  |  Google  | Spotify | Stitcher | TuneIn |  Deezer |  Blubrry  |  RSS  |  Android
Find Melissa and Daryl Online and Social Media
Dr. Melissa Travis – Facebook – Website – Twitter – Rivendell Collective
Daryl Youngblood – RDOF Events on Facebook – RDOF Website – RDOF YouTube
---
Download Episode