Faith - Reason - Culture Podcast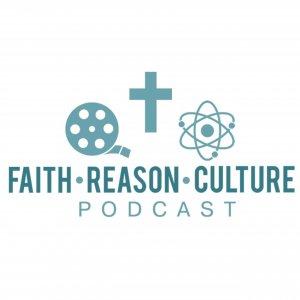 Review of Episode 3 of The Chosen – "Jesus Loves the Little Children" – Faith-Reason-Culture Podcast
July 23, 2021
On this fourth edition of our series on The Chosen, hosts Dr. Melissa Cain Travis and Ryan Holland dive deep into an unprecedented cinematic depiction of how Jesus may have interacted with a group of children intrigued by this mysterious man they find camping alone in the woods. We see Jesus working with, playing with, joking with, and teaching children about the kingdom of God in a way never seen on screen before. Don't miss this fun, joyful, and powerful reflection on this amazing episode of The Chosen!
Previous episodes in FRC's series on The Chosen:
Part 1: Introduction to the Worldwide Christian TV Phenomenon The Chosen
Part 2: Review of Episode 1 of The Chosen – I Have Called You by Name
Part 3: Review of Episode 2 of The Chosen – Shabbat
Find all of our shows and more on the Faith – Reason – Culture Podcast Homepage.
Subscribe to Faith – Reason – Culture on Audio Podcasting Platform
Apple  |  Google  | Spotify | Stitcher | TuneIn |  Deezer |  Blubrry  |  RSS  |  Android
Find Melissa and Daryl Online and Social Media
Dr. Melissa Travis – Facebook – Website – Twitter – Rivendell Collective
Daryl Youngblood – RDOF Events on Facebook – RDOF Website – RDOF YouTube
---
Download Episode