Faith - Reason - Culture Podcast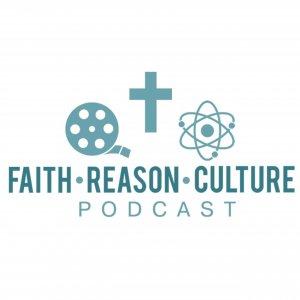 Review of Episode 1 of The Chosen! I Have Called You by Name – Faith-Reason-Culture Podcast
July 02, 2021
On the second edition of our special series on the worldwide TV phenomenon The Chosen, hosts Dr. Melissa Cain Travis and Ryan Holland breakdown episode 1 of the series discussing the highlights, characters, favorite moments, and a lot more. Don't miss this fun and meaningful breakdown of the launch of The Chosen!
Highlights from the episode:
-Discussion of Mary Magadalene's story into adulthood
-The introduction of Nicodemus and his wife Zohara
-The Introduction of Matthew – how his character surprises us
-Nicodemus' experience attempting to cure Mary and reaction to his failure
-Introducing Simon Peter with a bang and his current financial predicament and self-made solution. We also discuss Ryan's actor friend who was in the fighting scene and what it's like being directed by Dallas Jenkins
-The introduction of Jesus and his subsequent rescue of Mary
If you have not seen the series yet you can watch it for free by searching for "The Chosen" in the app store or go to TheChosen.tv to watch on your computer!
Episode 1 in our Chosen series: Review of Worldwide Christian TV Phenomenon The Chosen!
Find all of our shows and more on the Faith – Reason – Culture Podcast Homepage.
Subscribe to Faith – Reason – Culture on Audio Podcasting Platform
Apple  |  Google  | Spotify | Stitcher | TuneIn |  Deezer |  Blubrry  |  RSS  |  Android
Find Melissa and Daryl Online and Social Media
Dr. Melissa Travis – Facebook – Website – Twitter – Rivendell Collective
Daryl Youngblood – RDOF Events on Facebook – RDOF Website – RDOF YouTube
---
Download Episode