e-Assessment Association Podcast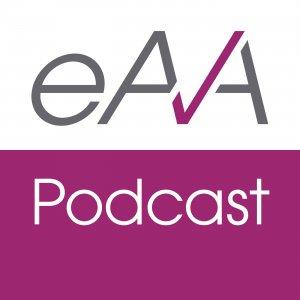 Assessment and COVID-19 - Episode 4, Two Years in Two Months. Insights from the e-Assessment Association Community
June 09, 2020
In the fourth episode of a new podcast series by the eAA we welcome guests from the e-Assessment Association Community and discuss the impact of COVID-19.
eAA board member, Gareth A Hopkins from City & Guilds, talks to Gavin Cooney, CEO at Learnosity, and Kerry Williams, Vice President Certification at PSI Services about the impact of COVID-19.
In this episode, Gareth discusses with his guests different patterns that have emerged from across the globe following the pandemic. Gavin uses assessment data from Learnosity to illustrate the trends they have witnessed and how different assessment models have succeeded, whilst others have floundered.
Kerry discusses how PSI has assisted customers through providing guidance and crisis management, and how the opportunity to change delivery from centres to online proctored tests has been greeted with increasing confidence.
The guests also discuss observations from different communities across the globe and how in just two months, we've seen two years of change.
The guests also discuss accessibility and how there is a risk that in the rush to move to digital technologies, we will overlook an important and hard problem.
Finally, as PSI are the headline sponsor to the 2020 e-Assessment Awards, Kerry provides her forecast on how we will see a real surge in submissions for the 2021 awards which open later this year (2020).
Did you miss the last episode? Catch up here:
https://blubrry.com/eassessment/61643547/assessment-and-covid-19-episode-3-broadening-perceptions-with-the-new-possible-insights-from-the-e-assessment-association-community/
Register for the 2020 Virtual e-Assessment Question Conference starting June 23rd here: https://e-assessment-question.com/
Guests:
Gavin Cooney - https://www.linkedin.com/in/gavincooney/
Kerry Williams - https://www.linkedin.com/in/kerry-williams-37299010/
Host:
Gareth Hopkins - https://www.linkedin.com/in/gareth-a-hopkins-8261835b/
Research:
Tim Burnett - https://www.linkedin.com/in/tburnett/
---
Download Episode