e-Assessment Association Podcast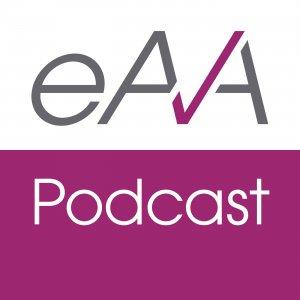 #eAssess20 Insights - Natural Language Classification for Formative Assessment with Aftab Hussain
February 27, 2020
Aftab Hussain, ILT Manager, Bolton College is interviewed by e-Assessment Association Vice Chair Tim Burnett about Aftab's upcoming presentation at the e-Assessment Question Conference.
During his presentation, Aftab will be discussing how Bolton College is using natural language classification models to support formative assessment
Delegates will learn about:


What is Natural Language Classification?

How teachers train their natural language classifiers.

The use cases for deploying natural language classifiers to inform learning and assessment.

How delegates can support the development of Bolton College's FirstPass solution.

The emergence of this new assessment tool enables teachers to make use of a richer medium for assessing their students. Traditionally, online formative assessment activities are undertaken using closed questioning techniques such as yes/no questions, multiple-choice questions or drag-and-drop activities. Whilst valuable, this is a rather narrow way to undertake formative assessment. Our solution enables teachers to pose open-ended questions which can be automatically analysed and assessed by a computer. The ability to offer real-time feedback means that students can qualify and clarify their responses.
Guest: Aftab Hussain, https://www.linkedin.com/in/aftab-hussain-7145444/ | https://twitter.com/Aftab_Hussain
Host: Tim Burnett, https://www.linkedin.com/in/tburnett/ | https://twitter.com/TimBurnett_UK/
Aftab will be speaking on Thursday 2nd July 11am BST: Formative Assessment
e-Assessment Question Conference, https://e-assessment-question.com, https://e-assessment-question.com/book/
See the full conference programme here: https://e-assessment-question.com/conference-programme/
Join the e-Assessment Association here for free: https://www.e-assessment.com
---
Download Episode