e-Assessment Association Podcast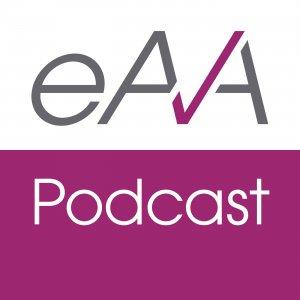 Looking back and looking forward, the e-Assessment Question and technology in testing with Jeff Ross and Martyn Roads
November 19, 2019
Welcome to the e-Assessment Association Podcast channel. In this episode, Tim Burnett (Vice Chair of the e-Assessment Association) interviews e-Assessment Question conference founders Jeff Ross and Martyn Roads about their development of the conference, as well as their views on the challenges facing digital assessment and the future of the field.
In the interview, Tim, Jeff and Martyn discuss topics including: the genesis of the idea for the eAQ conference; the different trends in e-Assessment uptake in various sectors including schools, higher education, vocational and professional testing; how a lack of political energy has held back schools; and the imbalance in technology users around the UK.
Jeff and Martyn have a wealth of experience in e-Assessment, having first been introduced to it some 20 years ago when they were both at Edexcel. Martyn was co-author of the Qualification and Curriculum Authority's "Use of ICT in Assessment" report to the Department for Education and Skills in 2002 and has worked on a number of projects supporting the production of e-Assessments. Jeff has built up a great familiarity with assessment coming from a chemistry and IT background, up to becoming a senior change manager at Edexcel when he was first exposed to e-Assessment with Martyn. This eventually developed into the formation of the e-Assessment Question Conference.
The e-Assessment Association
https://www.e-assessment.com/
The e-Assessment Question Conference
https://e-assessment-question.com/

Guests
Tim Burnett
https://www.linkedin.com/in/tburnett/
https://twitter.com/TimBurnett_UK
Jeff Ross
https://uk.linkedin.com/in/jeff-ross-1b7b6b11
https://twitter.com/jeffmross
Martyn Roads
https://www.linkedin.com/in/martynroads/
---
Download Episode