Your Health Matters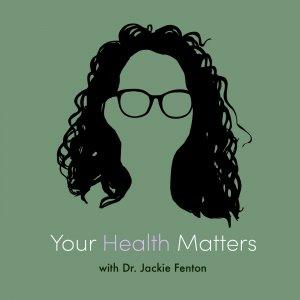 Start Today
November 04, 2021
In this week's episode of Your Health Matters, I share about starting moving today, which was inspired by a reel that I watched on Instagram from a fitness trainer named Jamie. The reel was about all the other days in the year hating on January 1st because everyone gets excited about it to start their new fitness plan or New Year's resolutions. However, just like what was emphasized on the reel, you do not always have to start on the first day of the year. 
 
I wanted to talk about this because you can choose to change your routine or start a movement routine at any time. 
 
In this episode we discuss: 
 
[0:20] Introduction 
[2:02] Assumptions regarding January 1st 
[3:54] My vision about why I move daily 
[8:25] Why you can start moving at any day 
[8:52] An advice on when you are just starting to get back into a movement routine 
[9:53] Conclusion






Thanks for listening! If you enjoyed this episode and learned a lot from it, please subscribe and rate! See you next week!
 
Follow me on Instagram and Facebook  @drjackiefenton.
---
Download Episode