Your Health Matters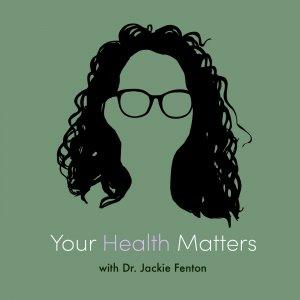 It's National Physical Therapy Month! Here Are Some Of The Medical Fields Where Physical Therapists Can Help
October 07, 2021
In this week's episode of Your Health Matters, I chat about National Physical Therapy Month. I wanted to share the different ways on how Physical Therapists help within the medical field especially those industries we are not known to give contribution to. 
 
The fields I will be discussing today are not the only ones where Physical Therapists could help. However, I wanted to share these areas as they are the industries people do not know much about and would really be helpful to many. 
 
In this episode we discuss: 
 
[0:23] Introduction 
[0:59] Physical Therapists and Cardiac Rehabilitation 
[2:30] Physical Therapists and Vestibular Rehabilitation 
[3:09] Physical Therapists and Concussions and Traumatic Brain Injuries 
[3:44] Physical Therapists and Pelvic Floor Physical Therapy 
[4:06] Physical Therapists and Neurological Rehabilitation 
[5:26] Physical Therapists and Animal Rehabilitation 
[6:16] Conclusion 






Thanks for listening! If you enjoyed this episode and learned a lot from it, please subscribe and rate! See you next week!
 
Follow me on Instagram and Facebook  @drjackiefenton.
---
Download Episode