Your Health Matters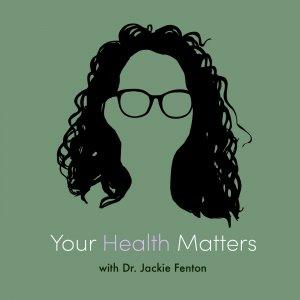 The Top Questions To Ask Yourself When Movement Feels Harder Than Normal
September 30, 2021
In this week's episode of Your Health Matters, I share that not every day will be your best day of movement. With this realization and mindset, it can help you assess how you can feel better about your movement. 
 
Tune in so you can learn about  some of the questions you can ask yourself about why movement might feel so difficult. By answering these questions, you can assess yourself and address what your body needs to feel better.   
 
In this episode we discuss: 
 
[0:19] Introduction 
[2:16] Sleep and movement  
[3:21] Water and movement 
[3:43] Eating and movement 
[4:21] Rest and movement 
[5:15] Menstruation cycle and movement 
[6:11] Stress and movement 
[6:46] Conclusion 






Thanks for listening! If you enjoyed this episode and learned a lot from it, please subscribe and rate! See you next week!
 
Follow me on Instagram and Facebook  @drjackiefenton.
---
Download Episode