Deck the Halls (with Matrimony!)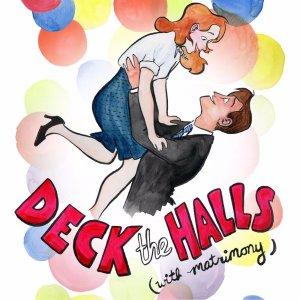 Latest Episodes

August 06, 2019
Emma, Jackie, and Stu head out to Trip's family lake house for some rest and relaxation... but the cabin holds a secret far more gruesome than bulk sour mix.

December 31, 2018
Episode 5: Stu and Emma drop in on Jackie and fin…

December 24, 2018
Episode 4: The French waiters get into a pickle w…

December 17, 2018
Episode 3: Emma crisis-manages her way through an…

December 10, 2018
Episode 2: Stu hits a spot of bother on his Meals…

December 03, 2018
Episode 1: Jackie braves a singles' trivia night …

December 19, 2017
The season finale. Jackie lays her cards on the table. Stu pleads his case. Trip gets a little perspective. Emma body-slams her future. Junior and Katie celebrate their anniversary.