Dear Rochester, Retire Well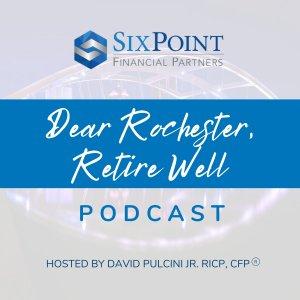 Financial Planning Success Stories Of Medical Sales Reps with Marshal Scheidt (Ep. 61)
May 31, 2023
Have you ever wondered how your occupation might impact your financial planning strategies?
In this episode, David Pulcini invites Marshal Scheidt back to the podcast to complete the two-part series of financial planning for medical sales reps. Marshal shares two real-life examples of how he helps medical salespeople through the process of financial planning using the six points.
David and Marshal discuss: 
The different events that lead people to start their financial planning

Why understanding what you're doing and why you're doing it is an important part of the financial planning process

How having stock options can change the way you plan

The step-by-step process of dealing with clients in medical sales

And more

Resources:
Book Time with David Pulcini:
Connect with David Pulcini: 
Connect with Marshal Scheidt: 
About our Guest: 
Marshal Scheidt takes tremendous pride in helping his clients envision and accomplish their goals. Whether these goals pertain to their financial lives or are personal objectives, he takes a stake in helping his clients grow and improve on many levels. 
He graduated in 2015 from SUNY Brockport, where he earned a Bachelor of Science degree in Finance and Business Administration with a concentration in Management.
Marshal's business practice is focused on providing comprehensive financial planning, risk management and retirement income strategies to help individuals find success and peace of mind.
---
Download Episode