DanSenSei English Podcast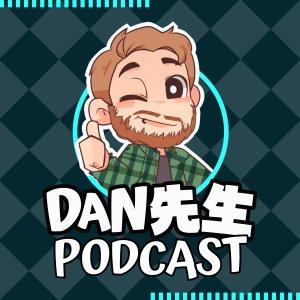 Countable and Uncountable Nouns Made Simple!
January 20, 2022
Learning English means that you need to learn a lot of nouns. These are the most common kind of words for learners and understanding what they mean is vital.
Yet, learning the meaning of these words is only half of the battle. You also need to learn the different kinds of nouns because you need to understand how they work in a sentence.
If you don't understand the different kinds of nouns, you are going to make a lot of mistakes. Mistakes hurt your confidence and will reduce your progress.
You don't need to worry though. I'm here to help! This episode will tell you everything you need to know about nouns. You will learn about the different kinds of nouns and how they used by native speakers.
You can also check out the full lesson related to this podcast here: https://www.dansenseienglish.com/grammar/countable-and-uncountable/
If you want to learn more about this topic, or loads of other topics, check out https://www.dansenseienglish.com where you can find lessons, videos and podcasts to help you level up your English.
Get your downloadable cheat sheet! You can also get your free study hacks guide designed to help you study smarter, not study harder. http://www.dansenseienglish.com/studysquad
Follow me on Social Media for mini lessons and bonus content. dansenseienglish.com/links
THE DANSENSEI ENGLISH PODCAST:
Welcome to the DanSenSei English Podcast where the goal is to make English fun.
If you are learning English and you are sick of boring textbooks and teachers who just talk about grammar rules, then this is the podcast for you. DanSenSei is a professional, CELTA qualified English language teacher, who lives and works in Japan with over 8 years experience teaching people of all ages, levels and backgrounds.
Each episode will give you all the information you need to master something new in English as well as giving you lots of listening practice. Every episode will be fun, interesting and useful with a focus on real world English that native speakers actually use.
New Episodes are available every Friday. Don't forget to subscribe wherever you get your podcasts from.
---
Download Episode