DanSenSei English Podcast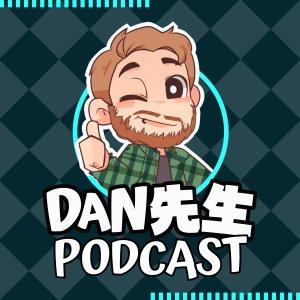 Idioms for being Angry! Express yourself naturally in English!
December 09, 2021
Do you sometimes feel ANGRY?!?
Try to express it in a more natural way! In this podcast we are talking about English idioms that you can use to say you are angry.
You will learn how to use:
Fed up to the back teeth
At my wits' end
Had it up to here
Throw a fit
Rubs me the wrong way
You can also check out the full lesson related to this podcast here: https://www.dansenseienglish.com/idioms/angry
If you want to learn more about this topic, or loads of other topics, check out https://www.dansenseienglish.com where you can find lessons, videos and podcasts to help you level up your English.
Get your downloadable Idioms cheat sheet! You can also get your free study hacks guide designed to help you study smarter, not study harder. http://www.dansenseienglish.com/studysquad
Follow me on Social Media for mini lessons and bonus content. dansenseienglish.start.page
THE DANSENSEI ENGLISH PODCAST:
Welcome to the DanSenSei English Podcast where the goal is to make English fun.
If you are learning English and you are sick of boring textbooks and teachers who just talk about grammar rules, then this is the podcast for you. DanSenSei is a professional, CELTA qualified English language teacher, who lives and works in Japan with over 8 years experience teaching people of all ages, levels and backgrounds.
Each episode will give you all the information you need to master something new in English as well as giving you lots of listening practice. Every episode will be fun, interesting and useful with a focus on real world English that native speakers actually use.
New Episodes are available every Friday. Don't forget to subscribe wherever you get your podcasts from.
---
Download Episode