Be Calm on Ahway Island Bedtime Stories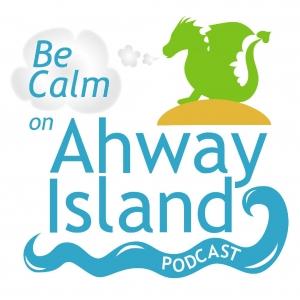 755. Spirited Spider: a mindful story and relaxation for kids
September 25, 2023
This episode of
Be Calm on Ahway Island
is brought to you by our friends at Smart for Life. We're excited to introduce you to their nutritious
Gourmet Protein Bars
, a perfect snack for busy days! Visit
www.smartforlife.com
and use promo code
CALM20
for 20% off your next order. Supporting our sponsors helps us bring you more episodes of Be Calm on Ahway Island!
Sebastian Spider has a goal to jump higher than he ever has! Can he do it?
Narrator: Female
Story Begins: 4:01
Spirited Spider Excerpt:
In a hilly backyard on Ahway Island, where vibrant wildflowers painted the land with a rainbow of colors, there lived a spirited Bold Jumping Spider named Sebastian. Nestled among the swaying grass, Sebastian called this blooming haven his home.
Unlike other spiders, who spun intricate webs to catch their meals, Sebastian relied on his extraordinary leaping abilities to catch things. He was a brave jumper, always ready to leap from his hiding place, and he used his strong web string as a safety rope to climb back if his jump missed its mark.
Sebastian's heart swelled with joy whenever he leaped. The sensation of soaring through the air and the wind rustling through the tiny hairs on his body brought him an immense thrill. He often challenged himself to jump higher and farther, using his eight strong legs to propel him to greater heights.
Today's Meditation: Feel your body fill with love as you imagine a puffin family and think about your own unique family.
Looking for a podcast to help settle your child in for nap time, bedtime or a break?  You'll find it on Ahway Island®. Be Calm on Ahway Island® Podcast offers original bedtime stories, like "Nap Time or Not?," paired with meditations for kids. We help them drift off to sleep with a guided relaxation and a calming story. Gently nestled within each podcast episode are mindfulness techniques and positive learning
moments. You can search for stories by Learning Message, Character Type, or Narrator Type on our Episodes page. To learn more about our mission at Ahway Island and our team, please visit our About page, or check out our FAQs.
We'd like to thank
Smart for Life
for sponsoring us! Discover their nutritious
Gourmet Protein Bars
, a wholesome snack for busy days. Parents and grownups, remember to visit
www.smartforlife.com
and use promo code
CALM20
for 20% off your next order. By supporting our sponsors, you're helping us bring you more episodes of Be Calm on Ahway Island!
We hope you had a great time on Ahway Island. Until next time!
---
Download Episode