CompTIA Biz Tech Podcast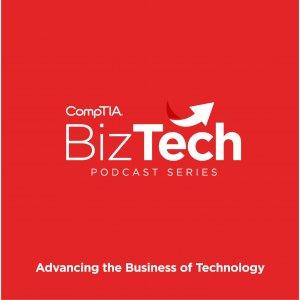 Episode 14: Marketing Strategies for 2020 and Beyond
September 09, 2020
The Founder and President of eBridge Marketing Solutions, Hartland Ross along with the VP of Digital Marketing, Devin Rose join Community host Miles Jobgen to breakdown marketing strategies an IT Solution Provider can employ to grow their brand, customer base, or talent. Which marketing strategies are the best investment for your business for the two years? Grow market share? Control costs? Acquisition? What tactics drive success in those strategies? This podcast will answer that and more.
Speakers:
Hartland Ross
Hartland Ross is an entrepreneur and the founder and president of eBridge Marketing Solutions – an agency focused on both organic (via digital marketing) and inorganic (via mergers and acquisitions) growth focused on IT service firms.  His primary role involves leading M&A transactions listed on their site at www.themspbroker.com which puts buyers and sellers of MSPs and other IT service firms together.
Hartland has been working to grow IT services and SaaS firms since 1999. He is well recognized and regarded in the IT services industry and to date has worked with hundreds of firms providing opportunities for business growth through M&A, marketing strategy and by providing industry advice, recommendations, and introductions
Devin Rose
As eBridge's VP of Digital Marketing, Devin Rose brings marketing expertise and an entrepreneurial knack to the eBridge team. Devin holds a Bachelor of Commerce Degree from Royal Roads University and a Marketing Management Diploma from the British Columbia Institute of Technology.
Devin is an experienced marketer. Prior to joining eBridge in 2014, Devin worked in the fresh produce industry with The Oppenheimer Group, in the industrial equipment industry with Ritchie Bros. Auctioneers., and has one failed start-up under his belt. Devin draws upon his varied marketing experience to help eBridge's customers maximize their online marketing campaigns.
---
Download Episode