CompTIA Biz Tech Podcast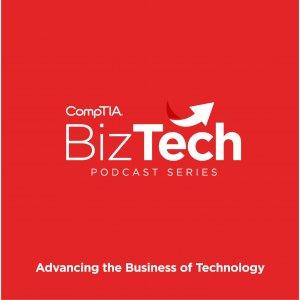 Episode 6: COVID-19 Security Industry Response Part 1
July 08, 2020
Members from the IT Security Community Executive Council address the numerous challenges IT solution providers have had to manage in keeping their clients up and running through the phases of a global pandemic.
Taken from our June virtual community meeting, the first part of this 2-part podcast lays out the risks that have been exposed, fundamental training challenges, and minimum security products to provide your clients a more secure environment.
Thanks to these volunteers for their participation:


Mark Geary, Managing Director, Rally Point Consulting, host

Robert Boles, Founder & President, BLOKWORX

Vince Crisler, Founder & CEO, Dark Cubed

Kevin Rubin, President & CIO, Stratosphere Networks

This podcast was recorded as part of a live virtual community meeting held on June 24, 2020.
---
Download Episode