Citizen Reformers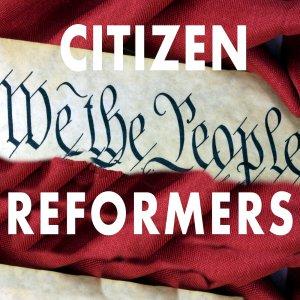 Ep. 005: Covid-19 Pandemic Response Hurt by Health-care Industry Political Spending: Health-care Professionals Sound Alarm
May 01, 2020
Ellen Greene Bush



Marie HenselderKimmel



Robbi Duda
Disheartened treating patients struggling to pay for their medicine and insurance premiums, hit by surprise payments they can't afford, or encouraged to undergo unneeded procedures, health-care professionals see first-hand the consequences of unlimited political spending by industry giants.  The harmful influence of political spending on policies over decades, they believe, has weakened our health-care system and thereby worsened the impact on America of the Covid-19 pandemic.  

How did three health-care professionals from different parts of the country come together to submit testimony to Congress calling for a constitutional amendment to limit Big Money in politics? Last Fall they met at a national conference of non-partisan civic volunteers concerned about the dramatic rise in outside spending in our elections and on lobbying our legislators. They compared notes on their careers - Ellen Greene Bush, an Ohio clinical psychologist; Marie HenselderKimmel, a New Jersey OB-GYN doctor; and Robbi Duda, a Michigan registered nurse - and realized how similar their experiences were regarding the harmful effects of big pharmaceutical and insurance companies on the quality of care and well-being of their patients. Today, faced with the Covid-19 pandemic, these three 'citizen lobbyists' are taking action to limit political spending so that the American public can have the quality health-care system they deserve

Read the full story on Medium.com here.
---
Download Episode