Casually Lit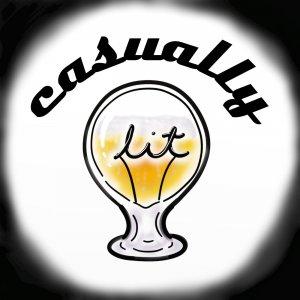 Latest Episodes

July 12, 2019
This week the boys are back at it again. Micheal gives us two brand new Casually Late episodes that are amazing. Jason tells shows us one hell of a baseball hit that would put anyone to sleep. People are kicking the lids off of bottles and Jason goes to .

June 27, 2019
This week your favorite recap podcast is back with Casually Late and Micheal gives the break down. Well its finally happened we get to try some hard seltzers on the show. White Claw hard seltzers released a line of flavored beverages and the guys crack t.

June 20, 2019
This week the boys start us off with some dad talk because it was Jasons and Rohdes first Father's Day. We jump into the new season of Black Mirror and talk about Anthony Mackies new game for two. Jason and Chris briefly talk about E3 nerd news, for reas.

June 14, 2019
This week is a big one everyone, we are coming at you live from Funky Picnic Brewery and Cafe! Jay returns to us and gives the boys some marriage counseling tips that could help any relationship. We continue to torture other people with Natty Lights stra.

June 06, 2019
This week its just Jason and Chris. Wait does Rohde even exist? Jason and Chris nerd out and talk about the upcoming E3 and Googles new streaming console. Chris brings a new beer to the show that isnt half bad. Brad Pitt is in a new space movie that look.

May 30, 2019
This week we have a extra helping of Casually Late with Harper. We talk more about Game of Thrones and who is mahh queen. Jason talks shit about his favorite actor Tom Cruise and all the terrible movies that Renée Zellweger. Natural Light drops a new sum.

May 23, 2019
This week is a sad one because Game of Thrones is over and people are both sad and very mad about it. Tool has a new album coming out and Stained is dropping its country roots and going back to rock. Rohde gets attacked by our state bird and we throw dow.

May 16, 2019
This week we have on some very strange beers and gimmicks that Rohde brought with him. Micheal tells us the ways that he understands out "nerd" talk and on that note we talk about Game of Thrones. Spoiler Alert we get into End Game secrets because Chris .

May 09, 2019
This week its Jason and Chris on the show, everyone was fired. Micheal gives us a new recap and a new rating system. Are there bug in your ice cream? Yes and its meant to be, Disney show us their new and upcoming movies that aren't just all Avatar movies.

May 02, 2019
This week Rohde is back and hes brought some very interesting beers with him. Micheal as usual gives us the Casually Late podcast update and he seems a loss for words. Need a kidney? Well now you can get one delivered to you by a drone. Vampire cosmetic .