Casually Lit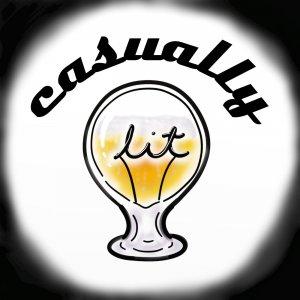 Latest Episodes

September 05, 2019
This week we start it off with Jason telling us about his trip to Funky Picnic with a friend of the show Dirk. If you grew up in the 90's take a listen to History of the 90's podcast. Jason waited in a huge line for the last of the Office pops, now hes g.

August 29, 2019
This week Jason shares the youtube page Gas Station Encounters, and you will want to watch all of them. Need legal advice? Check out The Texas Law Hawk. Jason is still on the hunt for the best chicken sandwich and he actually got to try the new Popeye's .

August 22, 2019
This week we are back and Killswitch Engage came out with their new album and we talk about our favorite tracks. Chris took a trip to Colorado and tells all about what brewery he went to and what he did. With Halloween coming up Jason and Rohde talk abou.

August 16, 2019
This week we are talking only good things about Martin House new pickle beer. Four Loko has jumped on the hard seltzer wagon with there new berry seltzer. We continue the music talk with a new Third Eye Blind song that's not too bad. Jason and Rohde go t.

August 01, 2019
This week Jason ordered some new Office pops that look amazing. We continue our music parts by listening to the new Puddle of Mudd and Sugar Ray songs. Katy Perry is being sued by a christian songwriter over her song Dark Horse. The new show The Boys is .

July 27, 2019
This week we have Micheal Harper on the show so you know we are going long. Rohde shares his extensive knowledge and love of K-pop and he goes to one of his favorite pizza places. Should we have cocktail beers and what are the kids of today drinking? Chr.

July 18, 2019
This week we have a bunch of amazing New Main Brewing beers to drink. The guys talk about some of the really good deals they got on Amazon Prime days. The old and probably haunted Charles Manson house goes up for sale and we talk about how much it would .

July 12, 2019
This week the boys are back at it again. Micheal gives us two brand new Casually Late episodes that are amazing. Jason tells shows us one hell of a baseball hit that would put anyone to sleep. People are kicking the lids off of bottles and Jason goes to .

June 27, 2019
This week your favorite recap podcast is back with Casually Late and Micheal gives the break down. Well its finally happened we get to try some hard seltzers on the show. White Claw hard seltzers released a line of flavored beverages and the guys crack t.

June 20, 2019
This week the boys start us off with some dad talk because it was Jasons and Rohdes first Father's Day. We jump into the new season of Black Mirror and talk about Anthony Mackies new game for two. Jason and Chris briefly talk about E3 nerd news, for reas.