Casually Lit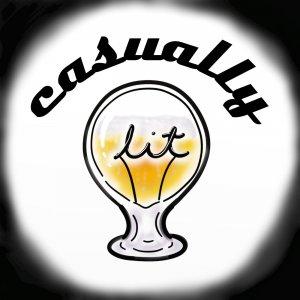 Latest Episodes

May 21, 2020
The governor of Texas has allowed the peoples to come together and we did. ROHDE is BACK baby. We talked, yes we talked BEER. We talked Stone Cold beer, local beer, non Texas Beer, and all things beer. This is one of those do not miss!!

May 14, 2020
Well Caitlin and Jason shared their thoughts on 8 years of marriage. They also dug into some BJS, Cigar City and good ole Martin House. Jason brought up the new Rick and Morty and the clone I mean new show Solar Opposites. Also you can hear the reaction .

May 07, 2020
That right this week we join eh talk about Space Force the new Netflix show from The Office creators. Well that's part of the hour long show. We actually probably do the best we have done so far. Jason is drinking Deshutes, watching Parks and Rec, Upload.

April 30, 2020
Team Tyree is back again. We talked about the Parks and Rec special airing tomorrow. We spoke on a certain virus and how Texas is opening it's doors. Jason talked some Adema and Drowning Pool too. All in all a very topic heavy show. 

April 23, 2020
Well well well, i bet you cant guess what we have been up to. A tv blew up on us and we watched a lot of it. Jason talks metal and Brutal Beer Works. Get ready for another step into our Corona Lives. 

April 16, 2020
Well the honey moon is over as we fall into the trap and get way to serious about the virus. Jason isn't sure if the US has made the right decision while Caitlin the smart one knows that they did. We talk a little Papa Roach and about the new Invisible M.

April 09, 2020
How is the husband and wife surviving? Find out as Jason talks about his version of Nickelback and Caitlin tells us of the shows she likes. They come together to rate the Toy story movies and review the latest pixar and Star Wars flicks. All in all we ar.

April 03, 2020
Well we are still hunkered down and bringing you what we have to give. A new beer from The Bruery, some April Fools joke that broke Jason, and Caitlin has some talking points. Also we find out who loves Breaking Bad more and we both Thumbs downed El Cami.

March 26, 2020
Well the new rule is you can't leave your house, so what is a podcast to do? Well have the official return of the one and only Caitlin. You heard it here first she is back on and we both love the office. We go through a little news and then on to an OFFI.

March 19, 2020
Well, we have discovered it is nearly impossible to ignore what is right in front of us. You will find out exactly how distracted the team is. Corona this Corona that. Chris can't podcast right now, Jason is trapped at home and well everything else is on.