Casually Lit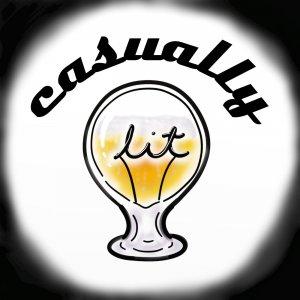 Latest Episodes

September 26, 2019
This week we start off with a little of the new As I Lay Dying CD and it is amazing unlike the new Maroon 5. Jason tells us about the new QB for the New York Giants and hes 22. Between Two Ferns gets its own movie and its hilarious, go watch it. Jurassic.

September 19, 2019
This week we start off with a new rap song that we think will make it big. Jason has some beers from Brewdog Brewery up in Buffalo for us to try and the boys take their first trip to Brutal Beerworks. We start the planning of our pumpkin ale show for Oct.

September 12, 2019
This week we have some beer to go that Jason picked up. Korn dropped a new song that we review on the show. Jason goes to the very first Cowboys game at the new stadium for the Giants game. The office is getting a podcast and lets hope its better than Ro.

September 05, 2019
This week we start it off with Jason telling us about his trip to Funky Picnic with a friend of the show Dirk. If you grew up in the 90's take a listen to History of the 90's podcast. Jason waited in a huge line for the last of the Office pops, now hes g.

August 29, 2019
This week Jason shares the youtube page Gas Station Encounters, and you will want to watch all of them. Need legal advice? Check out The Texas Law Hawk. Jason is still on the hunt for the best chicken sandwich and he actually got to try the new Popeye's .

August 22, 2019
This week we are back and Killswitch Engage came out with their new album and we talk about our favorite tracks. Chris took a trip to Colorado and tells all about what brewery he went to and what he did. With Halloween coming up Jason and Rohde talk abou.

August 16, 2019
This week we are talking only good things about Martin House new pickle beer. Four Loko has jumped on the hard seltzer wagon with there new berry seltzer. We continue the music talk with a new Third Eye Blind song that's not too bad. Jason and Rohde go t.

August 01, 2019
This week Jason ordered some new Office pops that look amazing. We continue our music parts by listening to the new Puddle of Mudd and Sugar Ray songs. Katy Perry is being sued by a christian songwriter over her song Dark Horse. The new show The Boys is .

July 27, 2019
This week we have Micheal Harper on the show so you know we are going long. Rohde shares his extensive knowledge and love of K-pop and he goes to one of his favorite pizza places. Should we have cocktail beers and what are the kids of today drinking? Chr.

July 18, 2019
This week we have a bunch of amazing New Main Brewing beers to drink. The guys talk about some of the really good deals they got on Amazon Prime days. The old and probably haunted Charles Manson house goes up for sale and we talk about how much it would .