Casually Lit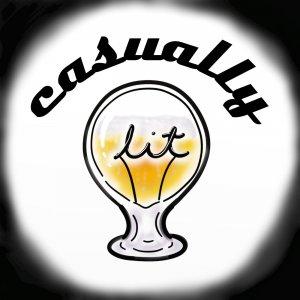 Latest Episodes

December 05, 2019
We are back at it in full force! Jason and Dirk got their tickets to the upcoming Killswitch Engage show and they are pumped. Jason talks about the time he met Fred Durst and got a picture with him. All of our Thanksgivings were a blast and we tell y'all.

November 21, 2019
This week the boys get into Disney Plus and re watching old movies. The Mandalorian came out on Disney Plus and Jason and Rohde talk about the show and don't spoil anything. Jason brings up a new game that he got in his Chick-fil-A meal that we will defi.

November 14, 2019
We start off by Jason reviewing the new show Morning Show with Jennifer Aniston and its not bad. Disney Plus now has over 10 million in sales and Jason is one of those because Disney owns Marvel. We toy around with the idea of marinating chicken in Four .

November 07, 2019
This week we start off with music talk with some I Prevail with their new song Paranoid. Rohde talks about the Sam Adams Utopia that is still going for $209 a bottle. Four Loko came out with their version of a hard seltzer and we will be at some point tr.

October 31, 2019
Tonight we have a double blast from the past, we have Micheal and David back on! We talk about Kanye West new album that's apparently gospel or religious album maybe? Jason hosted the annual pumpkin beer tasting at his house and the boys talk about what .

October 24, 2019
Well, we brought Jay back and the craziness came right back. We talk about the Canadian show Letterkenny and their new tour. We get down to what makes people a millennial and Jay complains about the youth's of today. We talk highly about Martin House bee.

October 17, 2019
This week we start out with some new Blake Shelton song and its, well just judge it yourself. Stained has come back doing some shows that arnt country and it still rocks pretty hard. Rohde some how get a hold of the Martin House pickles and we try them o.

October 10, 2019
This week we started off the music with some old school Tap Root and we go into some Limp Bizkit. We look at some of the Texas winners in this years GABF that was held in Denver Colorado. We check out another upcoming podcast about the TV show The Office.

October 03, 2019
This week its just a one on one with Jason and Chris. We talked a little bit about the Amber Guyger sentencing and what we thought about it. Jason throws out a Parker County peach beer from Martin House. Chris doesn't watch Tin Cup again but watches a ev.

September 26, 2019
This week we start off with a little of the new As I Lay Dying CD and it is amazing unlike the new Maroon 5. Jason tells us about the new QB for the New York Giants and hes 22. Between Two Ferns gets its own movie and its hilarious, go watch it. Jurassic.