Casually Lit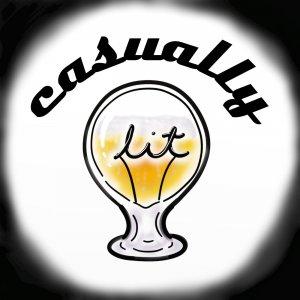 Latest Episodes

September 24, 2020
Beer, Beer and more beer. It's back to our roots as we talk about B52's Dandelion, and much more. We also speak on the Boy's season 2, Herbie Halloween and even a tad Black Mirror. So come join the fun. Also we all hate Adam Sandler except for Billy Mad..

September 17, 2020
Well celebs suck, beer is good and life moves on. When you miss a week apparently things go way off the map. We find out what everyone is watching, drinking and doing. Lets just say we lean a little too much into politics. (sad face)

September 03, 2020
Wakanda Forever. It's so strange to be sad about someone you never met. Chadwick Boseman was something that we all should strive to be. We talked about a few new beers, games, and Bill and Ted.

August 27, 2020
New MGK, New Deep Ellumn Hazy, New Batman Trailer and so much more. Overall a great day. 

August 20, 2020
CMFT drops a new track and well reviews are mixed. We tried a colab IPA from Jester KIng. Yeah an IPA crazy right. Would you go to the movies right now for .15 cents? All of this and more this week!!

August 13, 2020
Joe vs Trump.. JK JK, Beer beer and more beer. We found a list of the top breweries in the US and we dove deep. Rohde brought the good stuff and Jason talked all kinds of Samsung noise.   https://www.usatoday.com/picture-gallery/life/2020/08/07/35-most-s.

August 06, 2020
Holly Snikes we watch way too much TV. Tonight it was two beers and a lot of TV talk. We talked Ren & Stimpy, New Girl, American Horror Story, and even a Who's The Boss reboot. Yeah that's a thing. We also dove in on the new Galaxy Products and so much m.

July 30, 2020
Well Revolver Brewing has moved on from their head brewer and creator Grant Wood. This effected us in no way what so ever. We went back to Division and Rohde brought us even more deliciousness. We spoke of Tupps Brewing and their big news. we also got in.

July 23, 2020
Ever try buying limited edition POP Vinyl Figures while podacsting? Well we did and we did not do it well. We talked SDCC pops, new breweries, the end of movies, and so much more. 

July 16, 2020
Thanks to Rohde we are able to compare a two year old beer to a new one. That beer is Rosalee from Division Brewing in Arlington. Fantastic. Jason beat Day's Gone. Caitlin loves DES MONIES. We gave a quick review of Palm Springs and much much more.