Casually Lit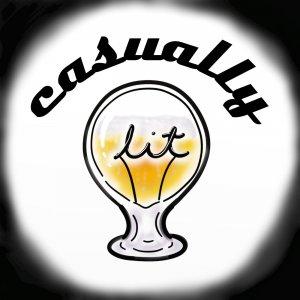 Latest Episodes

March 26, 2020
Well the new rule is you can't leave your house, so what is a podcast to do? Well have the official return of the one and only Caitlin. You heard it here first she is back on and we both love the office. We go through a little news and then on to an OFFI.

March 19, 2020
Well, we have discovered it is nearly impossible to ignore what is right in front of us. You will find out exactly how distracted the team is. Corona this Corona that. Chris can't podcast right now, Jason is trapped at home and well everything else is on.

March 12, 2020
This week we are back at it and trying not to get sick. Jason is somehow listening to the Office podcast and he tells us why. The Corona virus is shutting everything down like E3, basketball games, TV shows and movies. Jason has a interesting story about.

March 05, 2020
We are back at it again this week with an awesome guest Scott. Five Finger Death Punch has a new song and we promise it doesn't sound like all the other music. Rohde brings some really good beers from Stone Cloud Brewing. Scott tells us about his time as.

February 20, 2020
This week we are back with another awesome funny show. Burger King is testing a new french fry sandwich and its not looking good. Jason almost pre ordered the new Samsung flip phone but it not being the early 2000's he cancelled it. Rohde is started watc.

February 13, 2020
This week we are all back in the studio with great stories and good beer. There is a new Volbeat song and its unlike anything you've herd. Jason defends Shia Labeouf movies but to be honest besides the Transformers movies they're all pretty good. Rick Mo.

February 06, 2020
This week its just Jason and Chris so you know they are going to nerd out. They are bringing back the Saw universe with Spiral staring Samuel Jackson and Chris Rock and its actually looking good compared to the other movies. We talk a little about the Su.

January 30, 2020
This week we have an amazing guest, fan, and brewer he is Art from Village Creek Brewing. Art came with the big guns and brought the long search after Four Loco seltzer and we get to throw down on that. Art tells us about his brewing history and why he d.

January 23, 2020
This week we have on Jason and Rohdes long time friend Scott and this guy is awesome. Bud Light came out with some seltzers that we are going to try in the near future. Blast from the past Pearl Jam came out with a new song and its not like what it used .

January 16, 2020
This week we start of with some music talk with Mandy Moore new song, Avenged Sevenfold and Breaking Benjamin. Jason's work table tennis tournament is coming up and he is hitting the tables hard. Rohde brings more gallons of good beer and may have explod.