Casually Lit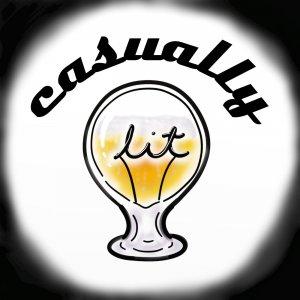 Latest Episodes

January 16, 2020
This week we start of with some music talk with Mandy Moore new song, Avenged Sevenfold and Breaking Benjamin. Jason's work table tennis tournament is coming up and he is hitting the tables hard. Rohde brings more gallons of good beer and may have explod.

January 09, 2020
We are back for the brand new year! Collective Brewing is unfortunately closing down and we talk about all the good times and beers we had. As it being the holidays we share with you all of our Christmas going on's. Jason and Rohde did a live show at Bru.

January 05, 2020
This week we are on the road at Brutal Beerworks in North Richland Hills. It is here that Funky Picnic's very own Michael Harper completed a collaboration with Jason and Eric from Brutal Beerworks. We were lucky enough to get the interview for this speci.

December 25, 2019
This is a throw back episode and also one of Jason's favorites. Jason sits down with David Clark before New Main and we get to know him. 

December 19, 2019
This week its Jason and Chris again and we get down to the nerd talk. We play Jason's favorite rappers new song and spoiler alert its horrible. We throw it back with some old school talk about 90's rock bands that we loved back in the day but maybe not s.

December 13, 2019
This week we are down a member and Jason and Chris have a throw down. We start with some new music from Five Finger Death Punch and its just like all their other music, not that good. Twitch is getting bigger and we talk about all these kids making milli.

December 05, 2019
We are back at it in full force! Jason and Dirk got their tickets to the upcoming Killswitch Engage show and they are pumped. Jason talks about the time he met Fred Durst and got a picture with him. All of our Thanksgivings were a blast and we tell y'all.

November 21, 2019
This week the boys get into Disney Plus and re watching old movies. The Mandalorian came out on Disney Plus and Jason and Rohde talk about the show and don't spoil anything. Jason brings up a new game that he got in his Chick-fil-A meal that we will defi.

November 14, 2019
We start off by Jason reviewing the new show Morning Show with Jennifer Aniston and its not bad. Disney Plus now has over 10 million in sales and Jason is one of those because Disney owns Marvel. We toy around with the idea of marinating chicken in Four .

November 07, 2019
This week we start off with music talk with some I Prevail with their new song Paranoid. Rohde talks about the Sam Adams Utopia that is still going for $209 a bottle. Four Loko came out with their version of a hard seltzer and we will be at some point tr.