Casually Lit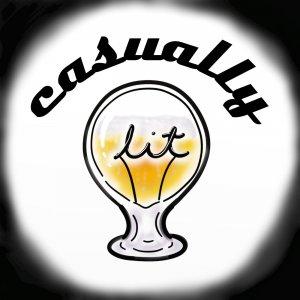 Latest Episodes

December 09, 2020
Well we spoke of beer and lots of it. Facebook needs to fall. And more movie and TV news then you ever wanted. Also we all love Jake Gyllenhaal. 

December 02, 2020
The theme for the evening is FRENCH TOAST. We talked Thanksgiving, Martinhouse, and even a little Trump. All in all a good show. 

November 18, 2020
Well what's it going to be? Red, blue, Iphone, android, Playstation, xbox, Craft or not? We live in a very clickish world these days. You have to like one to fit in. Well we are here to say you don't have to. Beer, games, movie and PS5. We tell it like i.

November 11, 2020
Its the end of the world as we know it...or is it. Beer is good, beer is good and stuff. We do what we have always done we talk beer TV and Videa games. No politics here. Rohde and Caitlin did talk some Whiskey though. 

October 28, 2020
Rohde hits the trail and tells us of the journey to The Bearded Iris in Tennessee. We discuss Borat 2, Death of Me and a few other flicks. All the while enjoying a Coconut Temptress, Can Phone, Pretzel Peanut Butter Stout and much more.  

October 21, 2020
As the snow begins to fall here in Texas we finally start the swing into stout season. We sampled a few stouts, discussed some new shows and overall had a fantastic time. 

October 14, 2020
Well back to beer we go and boy do we. Division, Austin Beer Works, Viva and much much more. Also they are bringing Dexter back, and Jason has some new must see movies. 

October 07, 2020
And we are back again. Pumpkin beers still aren't that great. We tried to recap most of the Pumpkin Beers we had over the weekend. We also found out that the Lakers are a game away and the Cowboys and Giants suck. 

September 23, 2020
Beer, Beer and more beer. It's back to our roots as we talk about B52's Dandelion, and much more. We also speak on the Boy's season 2, Herbie Halloween and even a tad Black Mirror. So come join the fun. Also we all hate Adam Sandler except for Billy Mad..

September 16, 2020
Well celebs suck, beer is good and life moves on. When you miss a week apparently things go way off the map. We find out what everyone is watching, drinking and doing. Lets just say we lean a little too much into politics. (sad face)