Blk + In Grad School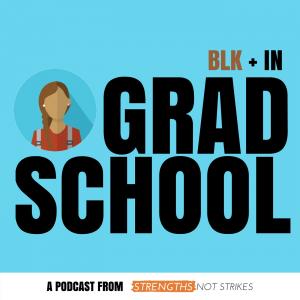 Ep. 5 Closed Mouths don't get Fed.
November 19, 2017
Already been one month! And 5 episodes Whoot! I had to get over myself and get some help. What helped? Changing my thought process and approach to asking for help. Also my old life? #TeamTooMuch after six weeks in grad school, I already can't hang, smh. But I need a better balance beside school, home and back. For more information check out strengthsnotstrikes.com Originally recorded in September 2017.