The Birth Ease Podcast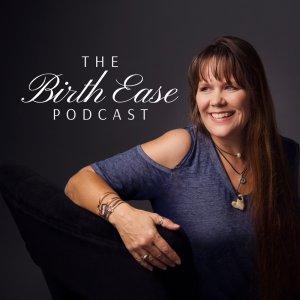 047 The Physician-Patient Relationship with Donna Ivery. MD- part 2
July 22, 2020
In this second of half of their 2-part candid conversation, Donna G. Ivery, MD shares with Michelle the types of experiences that stay with you as an OB/GYN. She explains what the baby's heart rate alerts providers to during labor. Together, they discuss VBAC and the barriers to access, obstetrical abuse and patient autonomy, and communication in regards to informed consent.  Dr. Ivery stresses the importance of  communication, connection, and trust between care provider and patient, especially in emergent situations.
"Opening the lines of communication. Being able to generate conversations that are enlightening and educating to everyone is how we are going to start resolving these type of issues. This is how we smooth over the rough parts of understanding when to intervene,  especially when physicians have patients they don't have a prior history with. This is how we approach that in a way that honors what's happening.  And we get the same great outcomes that we want and we have happy customers. And, that makes all the difference in the world."— Donna G. Ivery, MD
About Donna G. Ivery, MD:
Now retired, Dr. Donna G. Ivery is a native of Cocoa, Florida. A Johns Hopkins University-trained biomedical engineer, she started her career at AT&T Bell Laboratories in Holmdel, NJ. The call to medical practice came and she moved to Atlanta to attend Emory University School of Medicine. She completed her medical and gynecologic training at Emory in 1996 and is Board-Certified in Obstetrics and Gynecology. She embarked on many years of travel, practicing obstetrics and gynecology in Georgia, Hawaii, Oregon, and St. Croix, US Virgin Islands before returning to North Brevard county 2005 where she offered a full range of gynecologic services. Dr. Ivery has delivered over 4000 babies, performed over 2000 surgeries, and provided over 50,000 women's health visits.
Connect with Dr. Ivery:
Facebook:   @DonnaGIveryMD
YouTube:  Donna G Ivery, MD
Email:  Contact@femalematters.com
Connect with Michelle Smith:
Website: BirthEaseServices.com
Facebook:  Birth Ease,   The Birth Ease Podcast
Instagram: @birtheasemichellesmith
YouTube:  Birth Ease
LinkedIn:  Birth Ease Michelle Smith
Pinterest: Birth Ease
Show: Birth Ease
---
Download Episode