The Birth Ease Podcast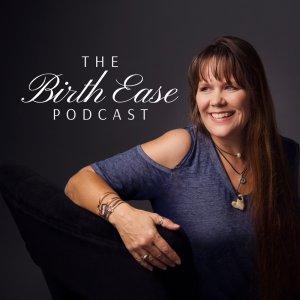 046 The Physician-Patient Relationship with Donna Ivery MD
July 15, 2020
In part 1 of this 2 part conversation, Dr. Donna G. Ivery candidly shares with Michelle her experiences as an OB/GYN, and the fact that the majority of people haven't seen the life threatening circumstances that can happen within obstetrics. She explains how factors with the healthcare system such as logistics, hospital staffing, and experience play a part in the physician's decision process regarding patient care. She stresses the importance of  communication, connection, and trust between care provider and patient, especially in emergent situations.
"There are a lot of changes [within the healthcare system] and that certainly fuels this disconnect with the patient and the OB/GYN with regard to trust. Because nobody really wants to be in a situation where they are being cared for by people they don't trust and at the same time physicians don't want to have to take care of patients who innately don't trust them. That's one of the bedrocks of the physician-patient relationship, is trust, and the system doesn't foster that. And to the best of one's ability as a physician, I have to overcome that. I think the notion of a disconnect and a breakdown in trust really kinda fuels a lot of our- all of our-  dissatisfaction with how the system is going." —Donna G. Ivery, MD

About Donna G Ivery, MD:
Now retired, Dr. Donna G. Ivery is a native of Cocoa, Florida. A Johns Hopkins University-trained biomedical engineer, she started her career at AT&T Bell Laboratories in Holmdel, NJ. The call to medical practice came and she moved to Atlanta to attend Emory University School of Medicine. She completed her medical and gynecologic training at Emory in 1996 and is Board-Certified in Obstetrics and Gynecology. She embarked on many years of travel, practicing obstetrics and gynecology in Georgia, Hawaii, Oregon, and St. Croix, US Virgin Islands before returning to North Brevard county 2005 where she offered a full range of gynecologic services. Dr. Ivery has delivered over 4000 babies, performed over 2000 surgeries, and provided over 50,000 women's health visits.
Connect with Dr. Ivery:
Facebook:   @DonnaGIveryMD
YouTube:  Donna G Ivery, MD
Email:  Contact@femalematters.com
Connect with Michelle Smith:
Website: BirthEaseServices.com
Facebook:  Birth Ease,   The Birth Ease Podcast
Instagram: @birtheasemichellesmith
YouTube:  Birth Ease
LinkedIn:  Birth Ease Michelle Smith
Pinterest: Birth Ease
Show: Birth Ease
---
Download Episode