The Birth Ease Podcast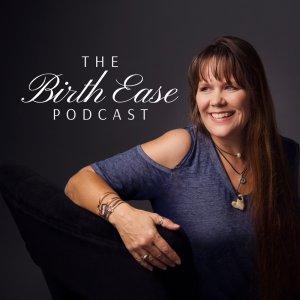 040 In Between Us: A Documentary of Black Motherhood with Candace Williamson and Taylour Marks
June 03, 2020
Listen in as Michelle and two student filmmakers, Taylour Marks and Candace Williamson, discuss the disparities facing black mothers, perinatal loss (black women are twice as likely to experience a miscarriage than other races), and their debut documentary film, In Between US. Their film is an intimate portrait of black motherhood, a deeply flawed system and the complicated beauty of life. The story was born from the alarming statistic that black women are three to four times more likely to experience pregnancy related mortality than white women in America. If it's not about money, education, or pre-existing conditions, then why are black mothers still dying at higher rates?
"There is so much power in your voice, and you have the right to speak to up. You have the right to share your story. And when you do, it really brings people together."—Candace Williamson
"I think that it is really important that we start prioritizing mothers. The first steps are to validate the feelings and the stories of these mothers by showing them that they aren't alone. There are so many other mothers that are going through the exact same thing. ...And we should trust black women and what they have to say and their feelings and their pain. So I think it is a three step process of listen, share, and trust and then make change off of what you have represented."—Taylour Marks
About Candace Williamson:
Candace is a Broadcast Journalism Student at the University of South Florida. Ever since the age of 6, Candace knew she had a passion for being anywhere near a camera. She has written and directed a number of broadcast stories and documentaries all with a message of hope and love. Her work has been shown across the globe from the Cannes Film Festival in France to the Geelong International Festival in Australia. Candace hopes to continue her journey as a documentary filmmaker to tell stories that become catalysts for change.
Connect with Candace:
Twitter:  @heycandacemae
Instagram: @heycandacemae
LinkedIn: Candace Williamson
Website: https://heycandacemae.wixsite.com/mysite
About Taylour Marks:
Taylour is an honors Telecommunication Student at the University of Florida.  As a writer, photographer, and multimedia journalist, she takes joy in telling the stories of others and empowering the public with information.  Taylour has experience working with photo, print, and broadcast journalism.  She has been recognized by BBC World News and the Aisthesis Undergraduate Honors Journal for accomplishments in photojournalism.  Taylour aspires to one day work as a local news reporter or a documentary storyteller.
Connect with Taylour:
Twitter:  @taylourmarks
Instagram:  @taylourmarks
Facebook:  @TaylourMarksNews
Resources:
https://inbetweenusdoc.wixsite.com/mysite
---
Download Episode