The Birth Ease Podcast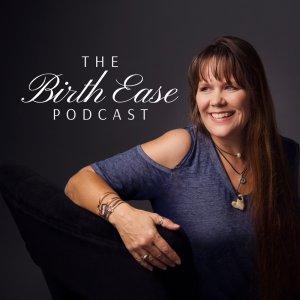 039 Sanctuary Birthing with Jae Rowan and Rhione Zeixchel
May 27, 2020
In this latest episode of the Listening to Midwives series, Michelle has a conversation with Jae Rowan and Rhione Zeixchel, owners of Sanctuary Birthing. If you are a fellow birth worker, get ready to hear some of the names of some of the icons in our birth world being mentioned as they share their 60+ years of combined experience as midwives. Rhione and Jae remind pregnant women that their birth can be in their hands if they receive respect, consideration, and informed choice. Women can take back birth. Yet, they caution not to be naive and think you will be handed it, because you will not… not with this current medical system. Grab a cup of coffee or tea and settle back to soak up the wisdom of these sage birth keepers and the brilliant project they are up to now.
"Your body talks to you. I think that in our really, really fast paced media oriented, screen oriented culture we stop listening or maybe we never learned to listen. And yet, every pregnant woman, her body will start to talk to her almost from the beginning. ... It's an important thing. Start listening to your body. Your body is talking to you."— Jae Rowan
"I would hope that each woman before, during pregnancy would take some time. Take some time to be still, sink in, connect with a deeper layer underneath all the mind chatter. Just even 5 minutes. Begin making time. Start listening. Because I believe that that inner knowing can inform us in the BEST possible way from this day on. And your baby is counting on it. It can change your baby's life. And it can change the world, one baby at a time in that way."— Rhione Zeixchel
About Jae Rowan:
Jae, Certified Professional Midwife, and Oregon Licensed Midwife began her study of midwifery in 1985. She has attended 100's of births over the last 31 years. Her path as a woman and mother has been intertwined with her study of yoga, midwifery, parenting, and communication, skills that she brings to the care she provides to families. Jae learned that pregnancy and birth are normal and natural processes from her grandmother, who birthed 13 children at home. Jae believes that the way we bond to our baby during pregnancy and the way we birth set a foundation for the life of our child, and for our life as a mother. She offers Arvigo Mayan Abdominal Massage sessions along with personalized prenatal, birth preparation and early parenting coaching.
About Rhione Zeixchel:
Rhione, Oregon licensed midwife, has attended hundreds of births since 1981. As an apprentice-trained midwife, she has been privileged to learn from many teachers in the wise-woman tradition. Rhione utilizes the benefits of homeopathic medicine and intuition-based practices she describes as "deep listening" to the unborn. Certain key tenets guide Rhione's love of this work: knowing that the natural birth process is innately healing; understanding newborn babies as fully conscious beings in little bodies; and believing that a woman's way to natural birth is paved with her own listening and trusting. Mothers' own ecstatic birthing stories inspired her to become certified in HypnoBirthing in 2001. With midwife friend Jae Rowan, she co-created Three Sisters Midwifery in 2012.
Connect with Jae & Rhione:
Website:  sanctuarybirthing.com
Facebook: Sanctuary Birthing
Instagram:  @sanctuarybirthing
Free Resource:  Sanctuary Birthing Workbook
Connect with Michelle Smith:
Website: BirthEaseServices.com
Facebook: Birth Ease, The Birth Ease Podcast
Instagram: @ birtheasemichellesmith
YouTube: Birth Ease
LinkedIn: Birth Ease Michelle Smith
Pinterest: Birth Ease
Show: Birth Ease
---
Download Episode