The Birth Ease Podcast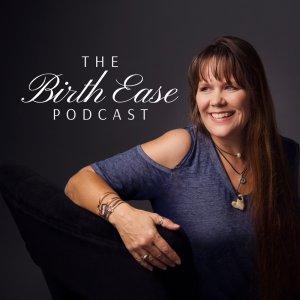 037 Coping Skills for Families During COVID-19 with Tanya Alvarado
May 13, 2020
Listen as Tanya Alvarado, Licensed Mental Health Counselor, shares with Michelle some helpful coping skills for families during COVID-19. Together they discuss using "I" statements to communicate more effectively, the purpose of forgiveness, what healthy boundaries are, and tips for supporting children during the pandemic.
"I think one of the biggest challenges right now is that we are wearing many different hats, roles, and responsibilities that are new or overwhelming. And sometimes, we don't have the space to process our own feelings, let alone share them with our partner and ask for what we need." — Tanya Alvarado
About Tanya Alvarado, MA, LMHC:
Tanya is a Licensed Mental Health Counselor and owner of A New Path Counseling in East Orlando where she works with tweens, teens and adults in private practice. Areas of specialty include mood disturbances (such as anxiety & depression), trauma, and working with Tourette/Tic disorders. She is  CBIT (Comprehensive Behavioral Intervention for Tics) certified and EMDR certified therapist. EMDR (Eye Movement Desensitization and Reprocessing) is a therapy that enables people to heal from the symptoms and emotional distress that are the result of disturbing life experiences. Tanya is also a Qualified Supervisor for Mental Health Interns. She has a passion for supporting the individuals and families to make positive changes toward health, healing, and creating a new path of life for future generations.
Connect with Tanya Alvarado, MA, LMHC
Website: anewpathcounsel.com/
Email: tanya.alvarado.ma@gmail.com
Instagram: @anewpathcounseling
Facebook: A New Path Counseling
Resource for Setting Healthy Boundaries: Dr. Henry Cloud
Connect with Michelle Smith:
Website: BirthEaseServices.com
Facebook: Birth Ease, The Birth Ease Podcast
Instagram: @ birtheasemichellesmith
YouTube: Birth Ease
LinkedIn: Birth Ease Michelle Smith
Pinterest: Birth Ease
Show: Birth Ease
---
Download Episode