The Birth Ease Podcast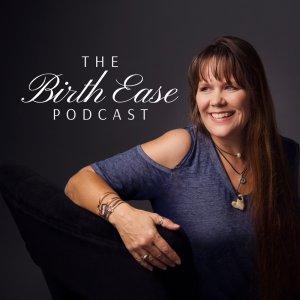 031 Are You Considering Homebirth During COVID-19? with Mary Surprenant, LM, CPM
April 01, 2020
In these uncertain times that we are facing in this pandemic of the COVID-1, especially as a pregnant person, many expecting families are considering transferring from a  hospital birth setting to a home or birth center setting. Listen in as Michelle and Mary Surprenant, Licensed Midwife, discuss the different types of midwifery training and licensing, the legalities of home birth in different states, insurance, and what home birth and birth center birth entails. Mary explains the safety considerations of out of hospital birth and when a transfer from home or birth center would be warranted. Together they recommend getting quiet and going within to discover where you would feel safest.
"Birth can't be done out of fear. … Where is it that you feel the safest? When you find that, that is the way to have your safe, peaceful birth when you're in the surroundings of chaos."—Mary Surprenant
About Mary Surprenant, LM, CPM:
Mary attended the Florida School of Traditional Midwifery in 2012. She was licensed in 2013, and began her vocation as a midwife providing care to families in a  birth center and home birth setting for over 5 years. Mary established her own home birth practice, Blessings in Abundance, in order to focus more on home birth and reconnecting with the client and her family as a whole. Her passion is helping more central Florida families bring their child into a peaceful world in the most loving way.
Connect with Mary Surprenant:
Website: biamidwifery.com
Facebook: @BIAMidwifery
Instagram: @surprenantlmcpm
Connect with Michelle Smith:
Website: BirthEaseServices.com
Facebook: Birth Ease, The Birth Ease Podcast
Instagram: @ birtheasemichellesmith
YouTube: Birth Ease
Show: Birth Ease
---
Download Episode