The Birth Ease Podcast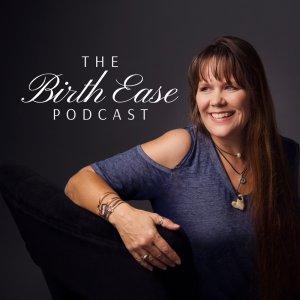 028 Listening to the Wisdom of Your Body with Kathy Tagudin
March 11, 2020
In this insightful interview, Kathy Tagudin shares with Michelle her remarkable recovery from debilitating, chronic illness that doctors deemed incurable. Together Kathy and Michelle explore why connecting with your inner knowing, listening fully to the wisdom of your body, and finding compassion for self is imperative.
"Disconnection from self is the danger of all. ...And we are searching and searching for someone to give us our worth and our power, and someone to blame for why we don't have those things. And meanwhile, you're just here- waiting for you." —Kathy Tagudin
About Kathy Tagudin:
Kathy is a mind-body connection specialist who helps women listen to their bodies and live authentic lives. Kathy believes disconnection from self is the root of all pain and suffering and that mindful awareness holds the key to our health, happiness, and future. Kathy's birth as a master coach and mindfulness teacher stems from her life-altering nine-year journey surviving disabling, chronic illness. Struggling to walk, talk, eat, or maintain essential bodily functions, doctors labeled her incurable.  But by discovering her body's inner wisdom, she reclaimed her life…one milestone at a time. Her mission in life is to remind everyone what you need is already within.
Connect Kathy Tagudin:
Facebook: Kathy Tagadin, Mind-Body Specialist
Connect with Michelle Smith:
Website: BirthEaseServices.com
Facebook: Birth Ease, The Birth Ease Podcast
Instagram: @ birtheasemichellesmith
YouTube: Birth Ease
Show: Birth Ease
---
Download Episode