The Birth Ease Podcast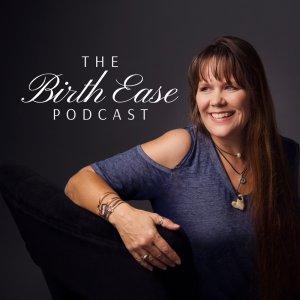 023 Trauma Can Begin at Birth- Interview on Kick Your Buts Podcast
February 05, 2020
In last week's episode, Michelle and Dr. Lyndsey Sutherland touched upon the stress and trauma that her pediatric families are experiencing within their pregnancies, during the birth of their babies, and the implications this is having on her tiny patients. That conversation prompted Michelle to share her guest spot on Susan Dascenzi's podcast, Kick Your Buts. In this foundation interview, together Susan and Michelle touch on what trauma is, explain how stress during pregnancy and birth can have an impact on the child, define trauma within birth, the importance of finding tools to mitigate stress, and  practices to help support a new family.
"There is a sad statistic 35-50% of women experience birth trauma, 2.5%-9% will experience birth related PTSD, and many pre and perinatal psychologists feel that the birth trauma for babies is epidemic right now. That sets the stage. How are you treated the very moment that you take your [first] breath?" —  Michelle Smith
Susan L. Dascenzi is a Licensed Psychotherapist, Life and Business Coach, Author, Speaker, Podcast Host, and the Health and Fitness Category Director for Podcast Magazine. She has invested the last 27 years guiding her clients in recognizing how their past negative conditioning creates their present and future and stops them from stepping into their infinite possibilities. As a highly regarded human behavior and emotions expert, also known as "The Possibilities Curator," she co-authored an Amazon Ranked #1 International Best-Selling book alongside Neale Donald Walsch and Marci Shimoff, with her own book set to release late 2020.
Connect with Susan:
Show: Kick Your Buts podcast
Facebook: @Susan Dascenzi, @kickyourbuts
Twitter: @susandascenzi
Instagram: @sdascenzi1
LinkedIn: @susandascenzi/
Connect with Michelle Smith:
Website: BirthEaseServices.com
Facebook: Birth Ease, The Birth Ease Podcast
Instagram:@ birtheasemichellesmith
YouTube: Birth Ease
Show: Birth Ease
---
Download Episode