The Birth Ease Podcast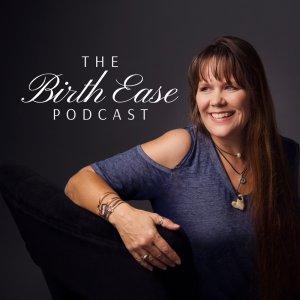 015 Massage & Bodywork are Not a Luxury with April Dawn
December 11, 2019
Listen in as April Dawn shares with Michelle the powerful stories that shaped April's desire to serve families during the childbearing year. Their conversation explores the benefits of bodywork: massage, reflexology, acupressure, healing touch, as well as the ways that our body stores memory and emotion within our very cells. Together they share insights into the selfless gift that adoption brings to families.
"Sometimes it takes the power of that [healing] touch to release what you're holding. Bringing it up to the surface so that you can recognize it. See it. Sometimes that is all that emotion wants. It just wants you to see it and recognize it; and love it and let it go."  — April Dawn
About April Dawn:
April has been attending pregnant, laboring, and newly born families for over 30 years. Having attended her first birth while still in high school, she felt ignited by the calling to support families as they bring their babies Earthside. In this spirit, she has dedicated her life to the study of all things health —nutrition, healing-touch modalities, and the human microbiome — working actively in the naturopathic, chiropractic, and nutritional health arenas. She is a Licensed Massage Therapist, a Food-Healing Instructor, and Master of Culinary Arts. April is a true birth guardian, having worked as both a midwifery birth Assistant, as well as a doula in the home, hospital, and birthing center setting.
Connect with April Dawn:
Facebook: The Mothered Momma
Instagram: @themotheredmomma
Connect with Michelle Smith:
Website: BirthEaseServices.com
Facebook: Birth Ease, The Birth Ease Podcast
Instagram:@ birtheasemichellesmith
Youtube: Birth Ease
Show: Birth Ease
---
Download Episode