The Birth Ease Podcast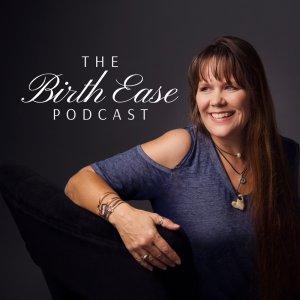 011 Choosing Your Caregiver with Meg Folsom
November 13, 2019
Michelle has a candid conversation with Meg Folsom, a fellow birth guardian, about the importance of choosing your caregiver and place of birth as an expectant family. Meg shares her personal birth stories and how that shaped her journey as a birth professional. Together, they want women to understand they have options in their maternity care, as well as rights and autonomy over their bodies and their babies. Meg stresses the importance of asking questions and requesting the pros and cons of a protocol or medical procedure. She counsels women to stop frightening and judging one another. People need to respect everyone's right to chose what is best for their own family, regardless of their own preferences. The journey into motherhood forever changes a woman. Meg and Michelle advise women to learn to listen to and trust their babies, their bodies, and themselves.
"It is all about being informed. But there are so many other things to take into consideration with birth. Women that have had sexual trauma. Women who have experienced sexual abuse, rape. It is a whole different ball game for them. And, for those women, they need that extra level of care and understanding. Unless you've been in that position, you can't know how that woman is feeling. And if you can't empathize with her, then you owe to that woman to at least listen." —  Meg Folsom
About Meg Folsom:
Meg has been protecting the sanctity of birth as a doula, midwifery birth assistant, birth center manager, childbirth educator, lactation counselor, and placenta encapsulation specialist for over 20 years. The depth of Meg's knowledge, insight, and her compassionate heart has touched the lives of hundreds of families in Central Florida.
Connect with Meg Folsom:
Facebook: mommeg
Connect with Michelle Smith:
Website: BirthEaseServices.com
Facebook: Birth Ease
Instagram: @birtheasemichellesmith
Youtube: Birth Ease
Show: Birth Ease
---
Download Episode