The Birth Ease Podcast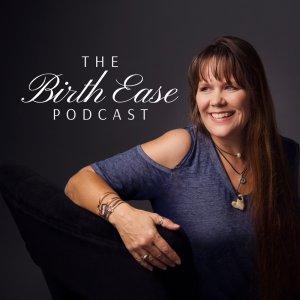 010 Benefits of Oriental Medicine with Amy Gendron, AP
November 06, 2019
Michelle talks with Amy Gendron about the incredible advantages Oriental medicine can provide throughout a woman's lifetime. Oriental medicine's very tenet it seeks to maintain health and treat the whole person versus focusing on just a set of symptoms. Michelle and Amy discuss the the ways that Oriental medicine is a powerful adjunct to a woman and her partner when they are ready to conceive a child, throughout each trimester of pregnancy, during labor, postpartum, and beyond. Amy explains how acupuncture can help bring a woman into balance by addressing blood quality, stress levels, and stimulating the immune system. Stress is a major contributor to pregnancy complications. Oriental medicine helps mitigate pregnancy symptoms and ease the transition into motherhood. It supports the recovery and replenishment of a women in all aspects from the many depleting factors of pregnancy and birth.
"Most women have a strange relationship with their menstrual cycle, and that is the foundation, the backbone... If you can tell me what your menstrual cycle is like, I know everything about you because it is a very transparent window that can give us a lot of information about a woman's mind and body." —  Amy Gendron
About Amy Gendron:
Amy began her journey in holistic health as a personal trainer, mentored by a black belt martial artist. Amy specializes in sports medicine, cosmetic acupuncture, and women's health. She has trained as a doula, and in 2013 she traveled to China completed an externship which included herbal medicine for women's health with nationally renowned Dr. Shui. Last year, Amy was one of the few American physicians invited to attend a Physiological Regulating Medicine program in Milan, Italy. Amy's approach to healing empowers her patients to live with vitality, by integrating the best wellness and medical practices. She works as a specialty physician in several clinics in Central Florida area.
Connect with Amy Gendron:
Instagram: acu_amy_g/
Facebook: AmyGendronAP
Website: amygendron.com/
Connect with Michelle Smith:
Website: BirthEaseServices.com
Facebook: Birth Ease
Instagram: @birtheasemichellesmith
Youtube: Birth Ease
Show: Birth Ease
---
Download Episode