Bird Road Podcast - All Points West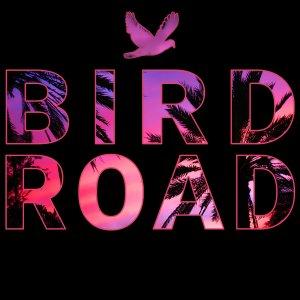 Latest Episodes

August 28, 2020
***Elijah Manley's run for HD 94 is over, but he needs our help canceling out his campaign debt. Help out by donating today.*** We did some film review, diving deep into the new release Boys State from A24 and AppleTV+,

August 27, 2020
The pod is thrice-graced by James Hearn's regal chicano presence, and we talked music, bad shows, good moves, cold nights in Wyoming, and of course, the old nationaliano politicasticos-aroonie (national politics).

August 24, 2020
We talked with WLRN's Lance Dixon about his analysis of key local, state and national races from a Miami perspective, covering elections in a time of COVID, the improprieties of Katherine Fernandez Rundle's Miami Foundation scheme,

August 21, 2020
Florida's primaries were held on Tuesday, and there were good results, bad results, and some surprises. We enlisted Juan Cuba to help make sense of it all. 

August 16, 2020
We sat down for the better part of an hour to talk with Daniella Levine Cava, the Bird Road (and Miami Herald) endorsed candidate for mayor of Miami-Dade County and its 2.7 million residents. If elected, Levine Cava will become our first female county ...

August 14, 2020
If you select a running mate and no one is around to see or hear it, did it really happen? Q and Jewish Dave talk about the hypernormalized nature of campaign milestones in a COVID world.  We also debunk Kamala birtherism,

July 24, 2020
We talked with South Florida Sun-Sentinel reporter Mario Alejandro Ariza, author of Disposable City, about the precious ephemeral nature of Miami, why it's imperiled by climate change and the top, oh, 40 or 50 threats it faces as a result.

July 03, 2020
Twelve years ago, Michael Rosenberg found himself locked in a fight with Miami-Dade County over his water bill. That began a journey of civic engagement that led him into numerous commission meetings, a dog kennel,

June 29, 2020
In an all-Bird Boyz episode we discussed the skyrocketing calamity that is the COVID-19 response in the U.S., the Hershey's chocolate syrup-soaked freaks who made it to happen, and how much better things used to be. 

June 19, 2020
We got a real treat for ya'll this week. We're leaving the city, heading into the wilds of South Florida and abandoning this rotting urban hellscape. We talked with Corey Campbell from the Big Cypress Natural Preserve to get the lowdown on how to get o...