Bangarang Radio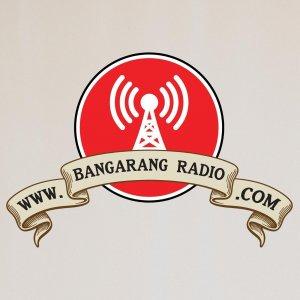 Pop-Punk & Pizza #175: Ruthcrest & Virginity
June 24, 2021
Ruthcrest

Virginity

Pop-Punk & Pizza Podcast #175: Ruthcrest & Virginity

I had a blast talking with Adam and Charlie of Ruthcrest out of Los Angeles! The band just released an acoustic version of their song, "If You Were Here", via Anchor Eighty Four Records.

The fun continued when Casey, Jim, and Jordan of Orlando, Florida band, Virginity joined the show! The guys just signed with SmartPunk Records and plan to release their sophomore album later this year. We talk about the meaning behind their newest song, "Nosferattitude (The Vampire Song)".

Much Love,

Jacques LaMore

REMEMBER.......

Pop-Punk & Pizza Podcast streams LIVE on Facebook, YouTube, and Twitch every Wednesday night at 7:00 PM Central Standard Time!

https://youtu.be/ANawtQJvGmo

 

Pop-Punk & Pizza Podcast is presented by, Pop-Punk Takeout. A monthly subscription box filled with merchandise from pop punk artists from all over the world! Learn more and sign up at poppunktakeout.com. Follow them on Facebook, Instagram, and TikTok.  

Additional support for this episode comes from Mike Henneberger's mixtape memoir, "Rock Bottom at the Renaissance: An Emo Kid's Journey Through Falling In and Out of Love In and With New York City". It's an audio experience starring Tyler Posey and featuring a 20-song soundtrack that includes two Jimmy Eat World recordings you can't hear anywhere else. The audio book also includes songs from Dashboard Confessional, Mayday Parade, The Wonder Years, Bayside, Alkaline Trio, and more.

Tyler Posey with Rock Bottom at the Renaissance author, Mike Henneberger.
---
Download Episode