Badass Agile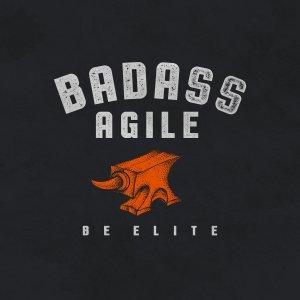 Badass Unfiltered - Strength
September 13, 2021
One of the critical pieces of leadership is strength - strength of character, ideas
We're never taught how to be strong so strong has become a bad word, associated with bullies or pushinesss or anger or worse
Strength means the ability to manage and control the thoughts and emotions that launch in response to injurious words or actions.  It means the ability to stay centred and unswayed.  It means resolve and grit. it means internal certainty. No MBA and no certification will teach you that.
-Lash back when we feel offended, shame
-Criticize in order to feel big, strong
-Hate on the ideas of others - this one is huge in 2021
-Seek Attention and approval
-Apologize for who they are, bow to the crowd
***JOIN THE FORGE***
Sign up for more info about our online leadership immersion experience.
https://badassagile.com/the-forge/
******
Follow on CLUBHOUSE:
https://www.joinclubhouse.com/club/badass-agile
Don't forget to join us in the Badass Agile Listener Lounge on Facebook for member exclusives, livestreams and previews!
https://www.facebook.com/groups/badasslistenerlounge/
Follow The LinkedIn Page:
https://www.linkedin.com/showcase/badass-agile
We're also on YouTube! Follow the podcast, enjoy some panel/guest commentary, and get some quick tips and guidance from me:
https://www.youtube.com/c/BadassAgile
******
Our mission is to create an elite tribe of leaders who focus on who they need to become in order to lead and inspire, and to be the best agile podcast and resource for effective mindset and leadership game.
Contact us (contact@badassagile.com) for elite-level performance and agile coaching, speaking engagements, team-level and executive mindset/agile training, and licensing options for modern, high-impact, bite-sized learning and educational content.
---
Download Episode