Badass Agile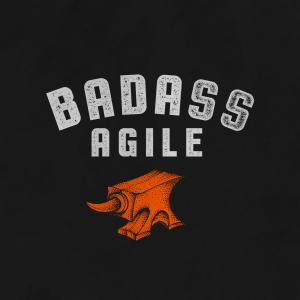 Badass Unscripted - Stretch Goals
June 03, 2021


I was recently caught in an online conversation about how its inhumane to give teams stretch goals.


We've been fooled into believing that this is how people are getting more and more stressed


Stretch goals do not mean longer hours or added performance pressure.  It means getting people to find ways to get better.  To produce more with less effort.  To be more effective.  To bring more passion to their work, to take new things and make them habitual so they can focus on the stuff that matters.


Here's the deal.  If you don't tear muscle, it doesn't grow.  If you don't challenge the mind, it doesn't expand.  If you don't push your limits, you never get to see what you're made of, and how far you can go.


That distaste you feel for being pushed in not injustice, it is fear.


So get out there and ask to be pushed.  We already live soft, easy lives, stop asking for a pass on the hard challenges that define a life well lived.


***JOIN THE FORGE***
Sign up for more info about our online leadership immersion experience.
******
Follow on CLUBHOUSE:
https://www.joinclubhouse.com/club/badass-agile
Don't forget to join us in the Badass Agile Listener Lounge on Facebook for member exclusives, livestreams and previews!
Follow The LinkedIn Page:
We're also on YouTube!  Follow the podcast, enjoy some panel/guest commentary, and get some quick tips and guidance from me:
******
Our mission is to create an elite tribe of leaders who focus on who they need to become in order to lead and inspire, and to be the best agile podcast and resource for effective mindset and leadership game.
Contact us (
contact@badassagile.com
) for elite-level performance and agile coaching, speaking engagements, team-level and executive mindset/agile training, and licensing options for modern, high-impact, bite-sized learning and educational content.
---
Download Episode